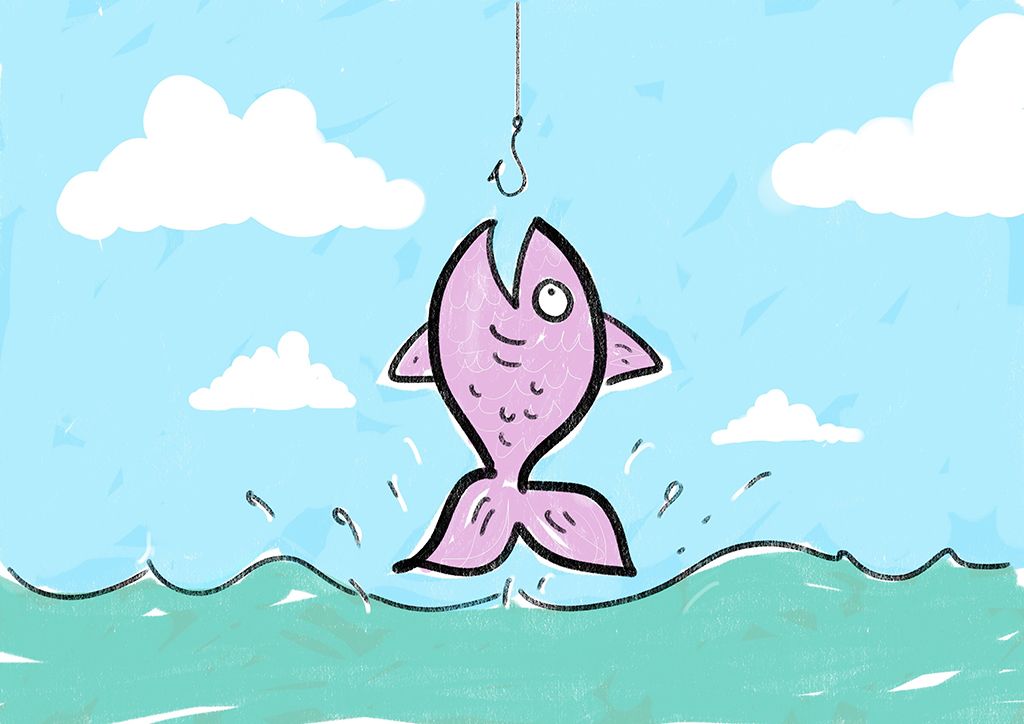 Why Brands Should Use Programmatic Display Advertising
Alison Johnston - Internal Operations Director
18th July 2018
Read time 2 Minutes
All marketeers understand the importance of using highly targeted marketing to reach the right audiences online - particularly for conversion driving - and there's a range of measurable channels to choose from. So, what is programmatic display advertising and why should you look to use it as a brand? From our helpful guide, learn more on display advertising services you can use, and how to get the most reach and attention from your brand.
What is programmatic display advertising?
Programmatic display puts your adverts in front of the right customers at the right time to improve your visibility and conversions while minimising wastage. Programmatic display advertising is fast becoming a well-utilised channel for both brand awareness and conversion driving and with the right expert guidance, can be a highly effective way of achieving the very best performance from automated display ads.
Most businesses prioritise their online budgets on the low hanging fruit of the search market and with good reason, but it's equally essential to pro-actively engage with potential new customers – working to position your brand front-of-mind for that time your product or service may just be required. Traditionally, this is achieved with above-the-line advertising such as TV and radio. However, these channels typically incur high entry costs and don't usually yield valuable, usable insight, offline or online. And that's where programmatic display advertising comes in.
For dedicated online retailers, using programmatic marketing with an 'always on' approach is a no brainer. For those with an online offering but with bricks and mortar retail outlets, it can be used as part of a multi-channel strategy to reinforce your brand online as well as offline.
But it goes deeper than just batch-blasting display adverts to as many eyeballs as possible. And not every brand is UK dominant. With programmatic, you buy the audience not necessarily just the ad space, which ultimately means enhanced targeting and better ROI. Due to efficiency of targeting it also offers lower campaign costs (vs offline ATL mass media such as TV or radio), with the ability and agility to scale activity, or swiftly switch to tactical messaging in-line with changing business needs.
Let me answer some typical questions M3.Agency get asked regarding programmatic display…
How do I implement programmatic marketing?
Like any business issue, it's about identifying what you're looking to achieve. Is it simply brand awareness? Phone calls or sales? Recapturing abandoned online shoppers? Once identified, you can then set your KPIs. Programmatic marketing often comprises a two-pronged attack: delivering retargeting and prospecting display ads, across multiple devices. Retargeting involves serving ads for a defined time to anyone who's previously visited your website. These ads can carry generic brand messaging or be dynamically built to show the products a user has viewed or show them similar products. Simple enough.
Prospecting gets more interesting. Initially, you feed in customer profiles to the data stack. Using your own customer profiling is the absolute ideal (if robust and accurate), but you can use the likes of Mosaic demographic profiling or define the audience directly in the system. Targeting the right audience is essential to ensure you get the best performance from any campaign.
Here at M3.Agency we undertake customer profiling across a range of sectors, and the proof of feeding in accurate customer profiling to programmatic marketing reflects in the ROI performance – including the Cost per Sale / Cost per Acquisition.
And here's the clever bit. The conversions resulting from clicks from your adverts feed anonymised customer profile data back into the tech stack. Data is the fuel that drives programmatic and the systems learn as they go – searching out lookalike audiences and potential new customers. It's this tech-driven approach that takes display advertising on to a more sophisticated level.
How Do I Target My Audience in the Right Locations with Programmatic?
There's no point displaying ads across the whole of the UK if your stores are based in the south east. Drill down to mile radius' or use drive times to ensure impression wastage is kept to a minimum. By doing this you advertise only to the people who would realistically benefit from having your brand or product positioned in front of them. Drill down another level to A/B test creative and gain further real time learnings for your programmatic display ads.
How Do I Keep My Brand Safe Using Programmatic?
It's important to note that utilising a reputable supplier will unlock more global inventory than that available on the Google Display Network (GDN). And why is that important? The setup of any programmatic campaign will involve specifying the 'right type' of websites you wish your brand to appear on.
Lower grade or irrelevant websites can be damaging to a brand. But having the opportunity to appear on aspirational or high-quality websites can aid in elevating your brand.
For added brand safety, you can invest in Private Marketplace (PMP) or Programmatic Guaranteed (PG) deals. PMP deals are private auctions for a select number of buyers on premium sites and PG allows you to reserve a guaranteed number of impressions on a publisher's site. Awarding not only brand integrity but higher than average CTR - but this exclusivity comes at a higher CPM.
How Important is the Creative for Programmatic Display Ads?
Absolutely crucial. Your audience is identified, the geo-targeting and sites you wish to appear on defined - there's no point going through all that to then deliver poor quality creative. Your brand is precious and coupled with tactical messaging, your ads need to be presented consistently and with impact.
Sadly, we've seen a few campaigns fall down at the final hurdle from insisted use of pre-existing creative, but where all other co-ordinates were set up very effectively.
Display advertising agency
Here at M3.Agency, we scrutinise every single advert format we produce for programmatic marketing campaigns - from page takeovers to mobile device banners. Each one should be true to the parent creative but treated independently to ensure the message is enticing and branding is clear.
In conclusion, Programmatic advertising is a complex area that requires knowledge and effort to fully understand. Specialists are needed to define the strategy and spend plans, to setup the programme infrastructure and run the day-to-day operations, ensuring GDPR compliance throughout. A good creative strategy is essential to brand guardianship and if using programmatic marketing as part of a wider multi-channel campaign, is fully considered for maximum effect and consistency. Feeding insight from other channels into your programmatic display strategy can also be key.
And no matter the perceived size of your brand, whether UK wide or regionally based, programmatic can deliver positive and lucrative outcomes. M3.Agency have proven results for many of our clients including Wasps Rugby Club.
If you're unsure if your current programmatic strategy or campaign creative is delivering you the best results, get in touch to request an audit. We'll be happy to give you an honest appraisal and chat through recommendations to get your programmatic display performance fine-tuned to ROI perfection. Discover more about our display advertising services today.
Get to know the people behind our talented team, and the ins and outs of their daily roles. This month, we spoke to our Paid Acquisition Manager Joe Dingley.
15th November 2022
Read time 5 minutes
Get to know the people behind our talented team, and the ins and outs of their daily roles. This month, we spoke to our Creative Director, Steve Price.
14th April 2022
Read time 5 minutes
Get to know the people behind our talented team, and the ins and outs of their daily roles. This week, we spoke to technical SEO specialist, Liam.
17th March 2022
Read time 4 minutes