When promoting a business or website, content marketing can provide a great basis to not only increase your ranking in the Google SERPs, but increase brand awareness and establish trust. And one of the best ways to achieve this is through evergreen content. But what is evergreen content, and how can you create it?
What is evergreen content?
Evergreen content is content that remains relevant and useful to the intended reader for years to come. Essentially, it's content that isn't time specific, date specific, referring to current events of the time it was written, or has reference to any date or time which would suggest it was intended to be read at a certain time.
That's why evergreen content can be extremely effective for your marketing strategy - as the page will never lose its relevance in the landscape, and will continue to be read year after year. You'd find evergreen content hidden away in your bookmarks - those trusted pages you know you can rely on because they're just so valuable.
Evergreen content & SEO
Search Engine Optimisation (SEO) and evergreen content go hand in hand. And without the other, neither strategy is as effective. Evergreen content allows your site the ability to deliver relevant consistent traffic, and hold a valuable position in the Google SERPs months, or even years, after it's been published. Which, of course, is invaluable to SEO strategies. Not only does it benefit SEO, but it also allows your business to become an authoritative brand people can trust and, ultimately, return to in the future.
How to create evergreen content
Looking to create your own evergreen content? Find our helpful tips below:
Choose your topic - users are constantly seeking information, and what better place to provide that information than your own site? You can choose whether it would directly link to your product offering or has a more generic stance where you can weave in your offering subtly. If you're struggling for topic ideas, a great tip is to take a look at a successful site that's dominating the SERPs and see what keywords they're ranking for. Those "how to" and "what is" related long tail keywords are perfect for creating blog topics - and they'll also help you to rank in Quick Answers, too!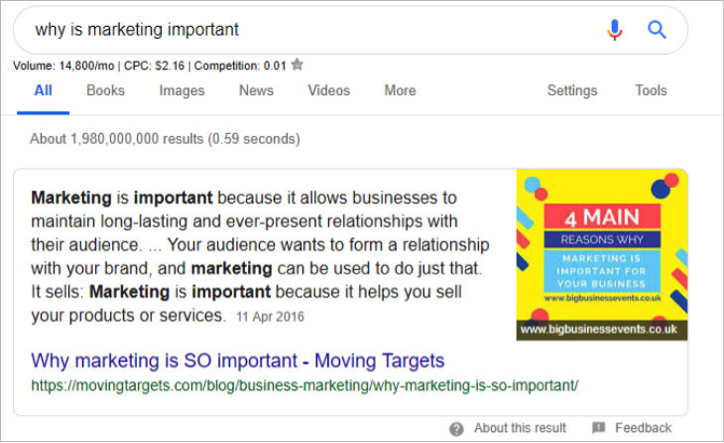 Research - research, research, research! Regardless of whether you're an expert in your business' industry, there will often be topics you can cover which aren't exactly your niche. There's plenty of information out there to soak up - but to make things more interesting for the read, why not conduct your own research? Create a survey, or an online poll for users to participate in.
Brand - remember to always keep in line with your brand. Your content may stray from your product offering to cover a wide topic, but don't stray from your brand - ensure what you're writing about is appropriate for your business and will ultimately provide benefit.
Keep your content relevant - it's important to remember this content should be written as a timeless piece. A prime example of evergreen content? Our blog on whether email or call is the most effective. However, if we were to refer to a specific time or monumental occasion, it would indicate what time this piece was written. Even small references like this can reduce the relevance of your article - even though they may seem appropriate at the time. And if it's impossible to not refer to statistics without a date, or a topic that has relevance for the time it's written, that's still okay - but maybe just remember to update your content occasionally to keep it fresh and valuable for longer.
Examples of evergreen content
And there's many types of evergreen content you could write! These can include:
How to guides
Tutorials
Beginner's guides
Answering questions
Problem solving articles
Case studies
Video content
Podcast content
Brand books
List posts
Best practise articles
Checklists
Find our top content marketing tips to stay alert for this year. Want to know more? Get in touch with a member of our helpful team here at M3.Agency - or find out more about our services online today, and how we can help you with your content marketing strategies now.