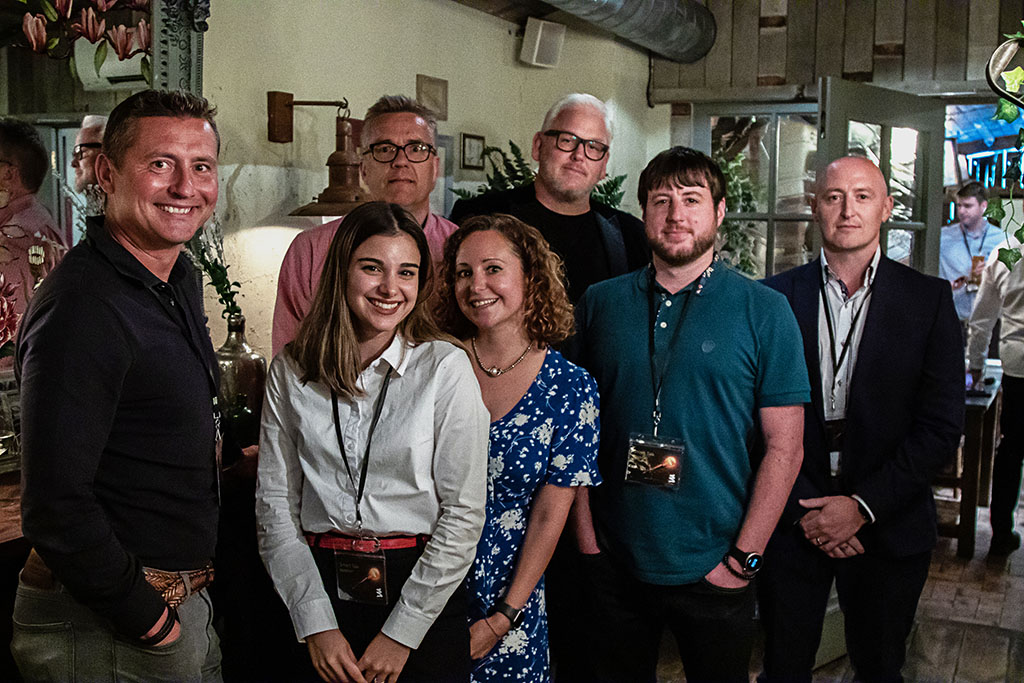 M3's Inaugural Smart Talk Event
Jacob Perry - Account Executive
18th September 2019
Read time 5 minutes
At M3, our mantra is Let's Do Something. So that's exactly what we did - we organised the first of our Smart Talk events. An afternoon where we bring together industry leaders to share insights and thinking around the ever-changing marketing landscape.
Our first event was held at The Botanist in Birmingham City Centre and guests were warmly welcomed by our very own Content Manager, Katie Millington, and SEO Account Executive, Amrita Aujla. Introductions were made by Operations Director, Sam Hufton; Marketing Director, Reuben Boughton and Account Director, Steve Trow. Also attending were Managing Director, Nick Lovett; Group Creative Director, Stu Perry and Digital Director, Glen Pawson.
We had some enthusiastic people from some top businesses attend the event, with marketing and digital professionals from brands such as Gibbs & Dandy, Birmingham Airport, Mitchells & Butlers and Bristan swapping their afternoons in the office for an afternoon of inspiration and insight, not to mention sharing a drink or two along the way.
Steven Gregory talks the power of ideas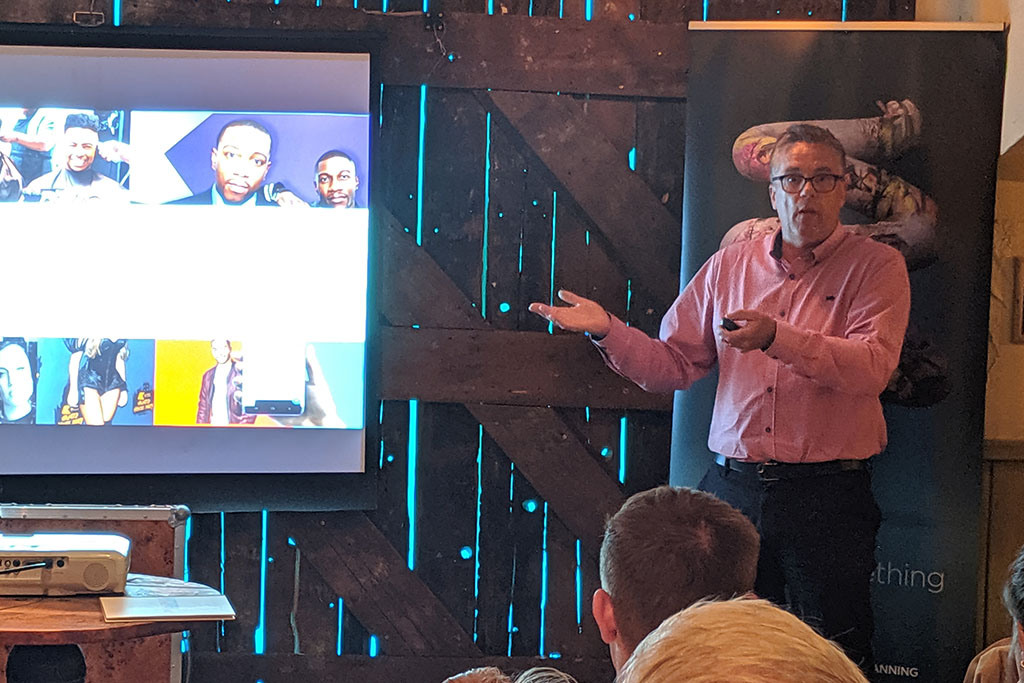 After an introduction from M3's Sam Hufton, it was time to get down to business. Our first event speaker, Steven Gregory from creative agency Love Sugar Science, took to the floor to talk 'The Power of Ideas'.
Steven gave us some fantastic insight into the power of ideas, how big ideas create wealth and change for national brands and how they are the basis of any great creative.
Steven drew on his experiences and knowledge of the current landscape to highlight the challenges that are faced by modern marketers, and how these can actually be a Golden Opportunity. Big ideas are key to effective marketing in an environment where consumers are difficult to motivate.
With this in mind, Steven showed us some inspiring and innovative campaigns which highlight the power of ideas, including ITV's 'Mannequins' used to highlight the issue of men's suicide, Hiscox's live Cyber Attack campaign, and Burger King's 'The Whopper Detour'.
Callum McGuire (Brand Strategist at ADYOULIKE)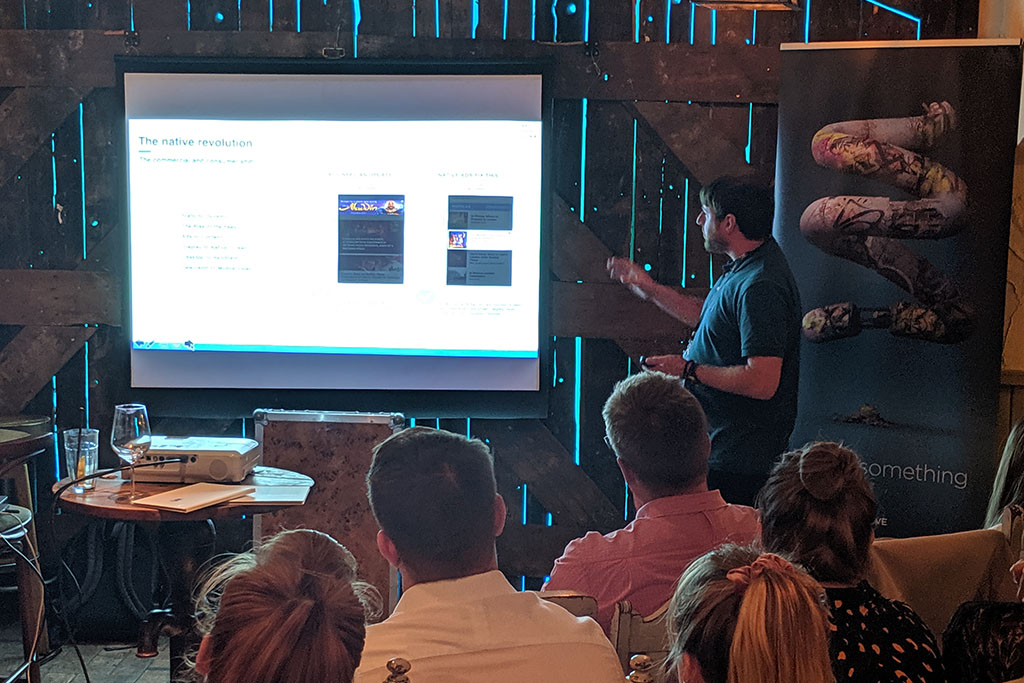 Callum McGuire, Brand Strategist for ADYOULIKE, took to the floor second. ADYOULIKE is a global leader and pioneer in Native Advertising, combining user experience, artificial intelligence and semantic targeting to power better ad experiences. Callum had some important insight into what Native Advertising is, the impact that it has and what the future is for Native Advertising and the success of online marketing.
He also spoke about the growth of Native and how it can mean different things to different people, and touched upon the commercial and consumer shift in how content is consumed and how Native is a crucial element of this.
Niki Webster (Influencer and Founder of Rebel Recipes)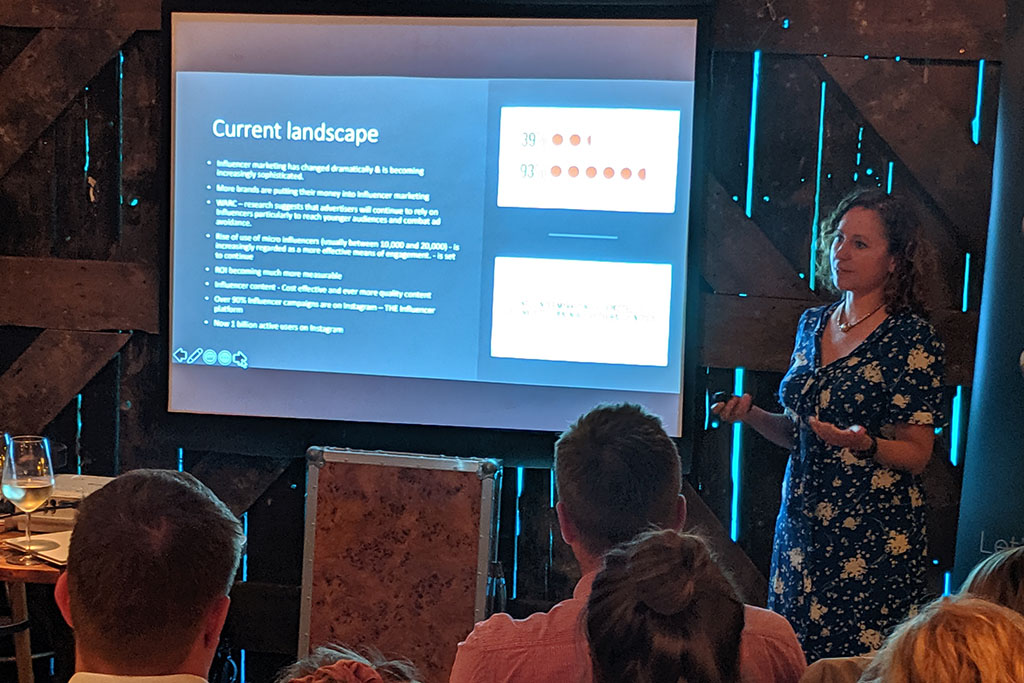 Niki Webster joined us as our penultimate speaker. She is one of the most renowned influencers in the midlands, working with numerous food brands and restaurants to create engaging and effective food content. She is also the founder of Rebel Recipes, which produces recipes that are organic and vegan, whilst remaining dedicated to keeping food about pleasure, vibrancy and flavour.
Niki discussed the value that influencers offer to brands and associated compelling evidence that suggests that trust is the most valuable marketing tool we as marketers can ever use.
Niki next gave us an insight into the current landscape of Influencer Marketing, and how evidence suggests that influencer content is now out-performing brand-created content - drawing on her own experience as an effective influencer to demonstrate why this is. Niki gave us the benefit of her hard-earned knowledge as to which social channels are the best to harness and shared valuable statistics into how trust is ultimately the most valuable marketing tool we have.
Sonya Gonzales Mier (Senior Brand Manager at Henkel)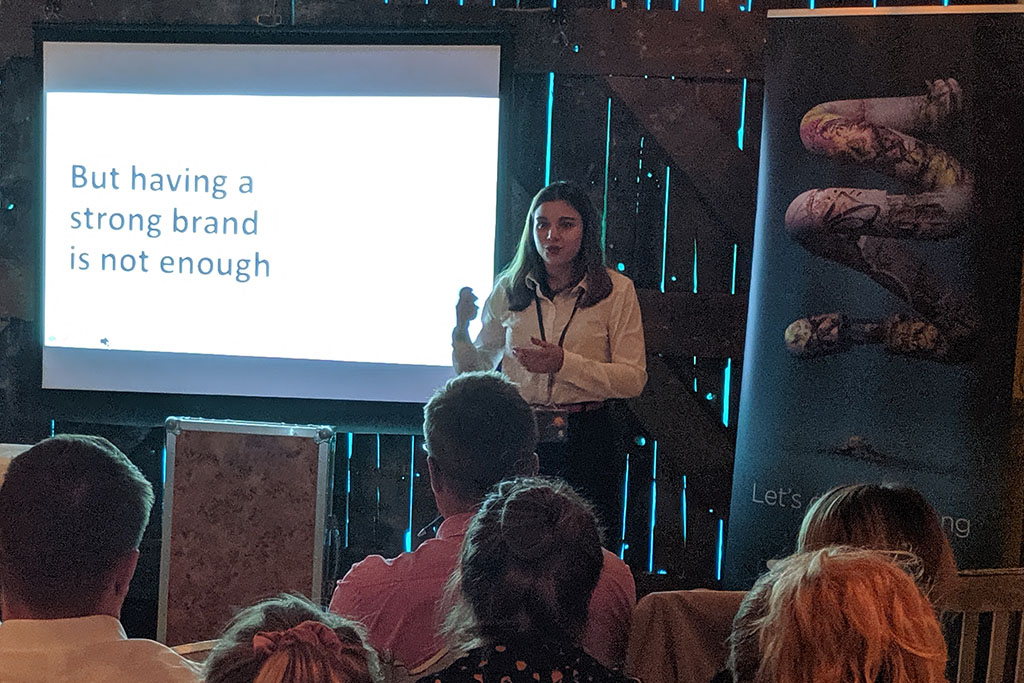 Sonya Gonzales Mier, Senior Brand Manager at Henkel - a chemical and consumer goods company headquartered in Germany - gave us the final Smart Talk of the afternoon. She focussed on why brands matter, and why building a brand should be top of the to-do list and the results that a strong brand can deliver.
Sonya first asked the question of 'why' brands matter. The answer? Success and money, in simple terms. However, this is not enough to ensure success. To take a brand to the next level they need purpose. Sonya shared compelling evidence which shows that purpose drives consumer purchasing decisions and competitiveness.
To bring her enlightening talk to a close, Sonya pulled together 5 ways in which a brand can define their purpose, with examples of businesses who fulfil their purpose effectively.
Finally, it was the turn of our Digital Director, Glen Pawson, to take to the stage as he offered a huge thanks to everyone in attendance, the venue, our sponsor ADYOULIKE and of course the amazing speakers. The floor then closed and it was time to have a few more drinks, casual conversation and to celebrate a successful event.
This was the first of M3's Smart Talk sessions, but by no means the last. Be sure to join us at our next Smart Talk where we'll bring together another afternoon of latest insight, inspiration and thinking around the industry and ever-changing marketing landscape.
For more information on our services, our culture or our agency, get in touch with us directly today.
The second Smart Talk was back in Birmingham 14th November 2019 at popular new venue, Flight Club, in the heart of the city centre. Learn more about our successful event now.
29th November 2019
Read time 5 minutes
We're proud to announce that we've been named one of the best digital marketing agencies in the industry according to The Manifest.
15th November 2022
Read time 3 minutes
Get to know the people behind our talented team, and the ins and outs of their daily roles. This month, we spoke to our Paid Acquisition Manager Joe Dingley.
15th November 2022
Read time 5 minutes