Capstone Foster Care

•
A future proofed website for a client that makes a difference to the lives of disadvantaged children and young people in care.
Over 8,000 new Foster Carers are currently needed throughout the UK.
Capstone Foster Care is an independent fostering agency with offices supporting hundreds of Foster Carers across England. As a leader in the Foster Care industry, it needed a website befitting this position and one that exuded credibility to all users.
We created a dynamic, refreshed, fully responsive website to provide Capstone Foster Care with a powerful marketing and communication tool which would attract new prospective Foster Carers.
The website is designed for all audiences interested or involved in foster care, including young couples who are new to fostering, experienced foster carers who can access the latest news and insights in the "Carer Area," and foster children who can enjoy the interactive 'KidsZone'.
The project included the development of an SEO optimised 'Knowledge Centre,' which not only features a comprehensive resource of information on fostering, but also significantly improved the website's search engine presence. The "Knowledge Centre" consistently attracts thousands of users to its deep linked content on a weekly basis.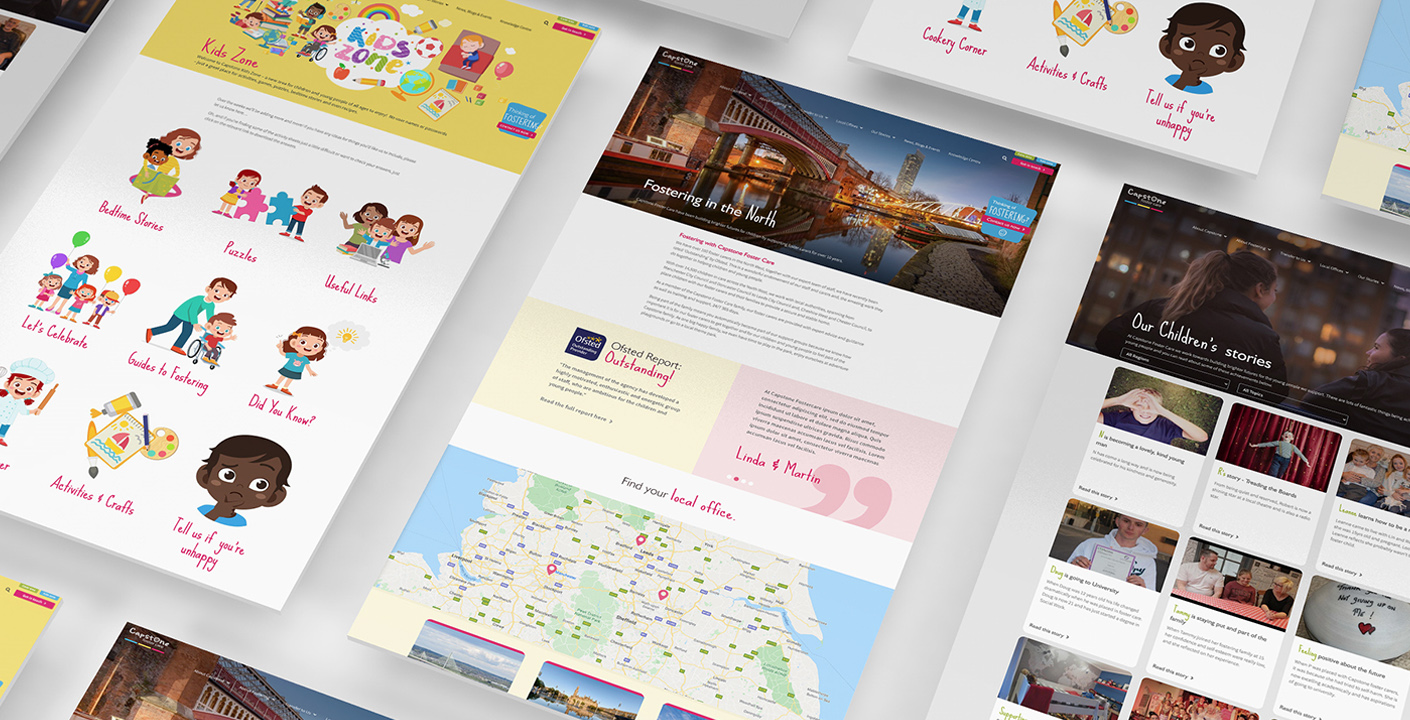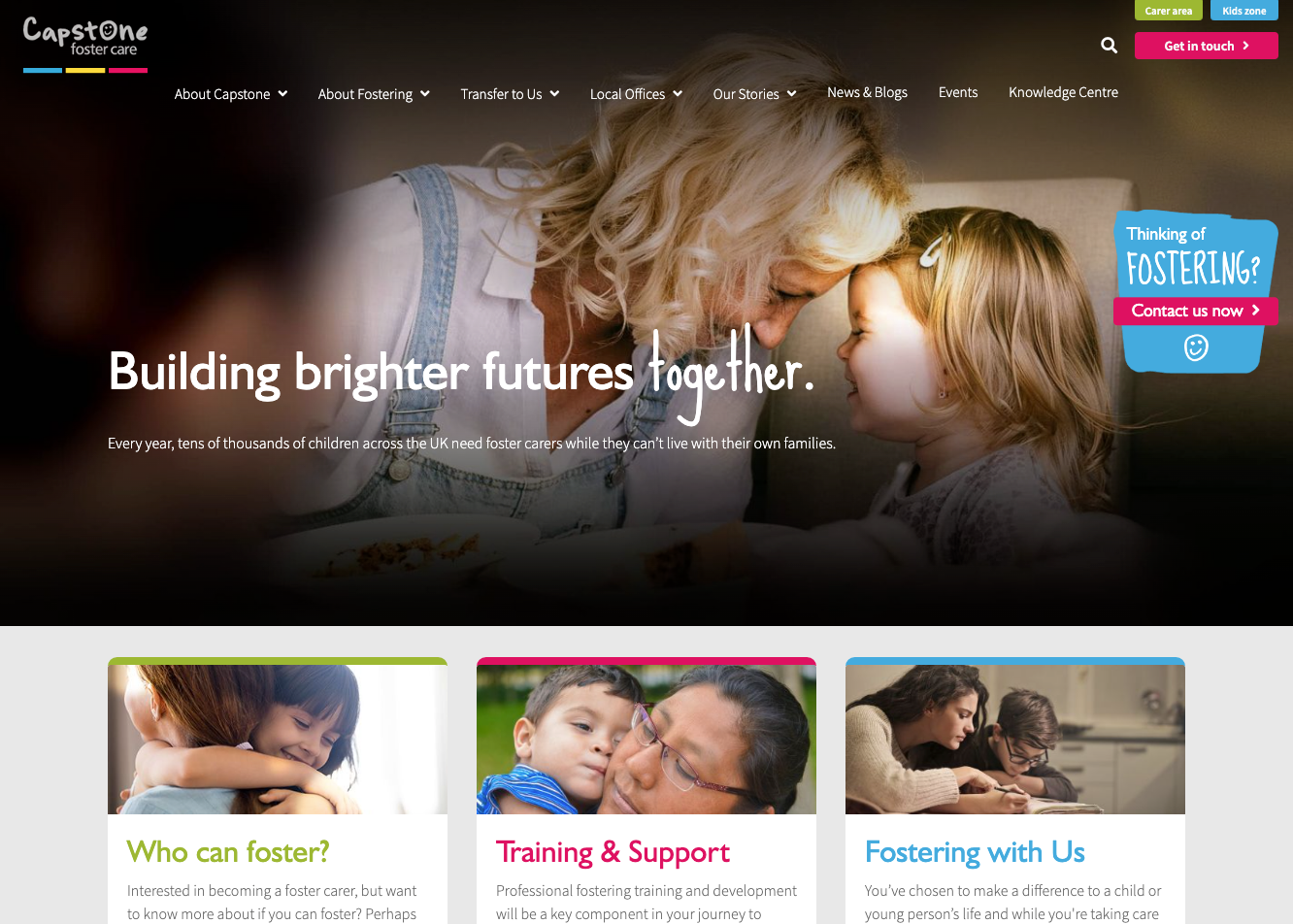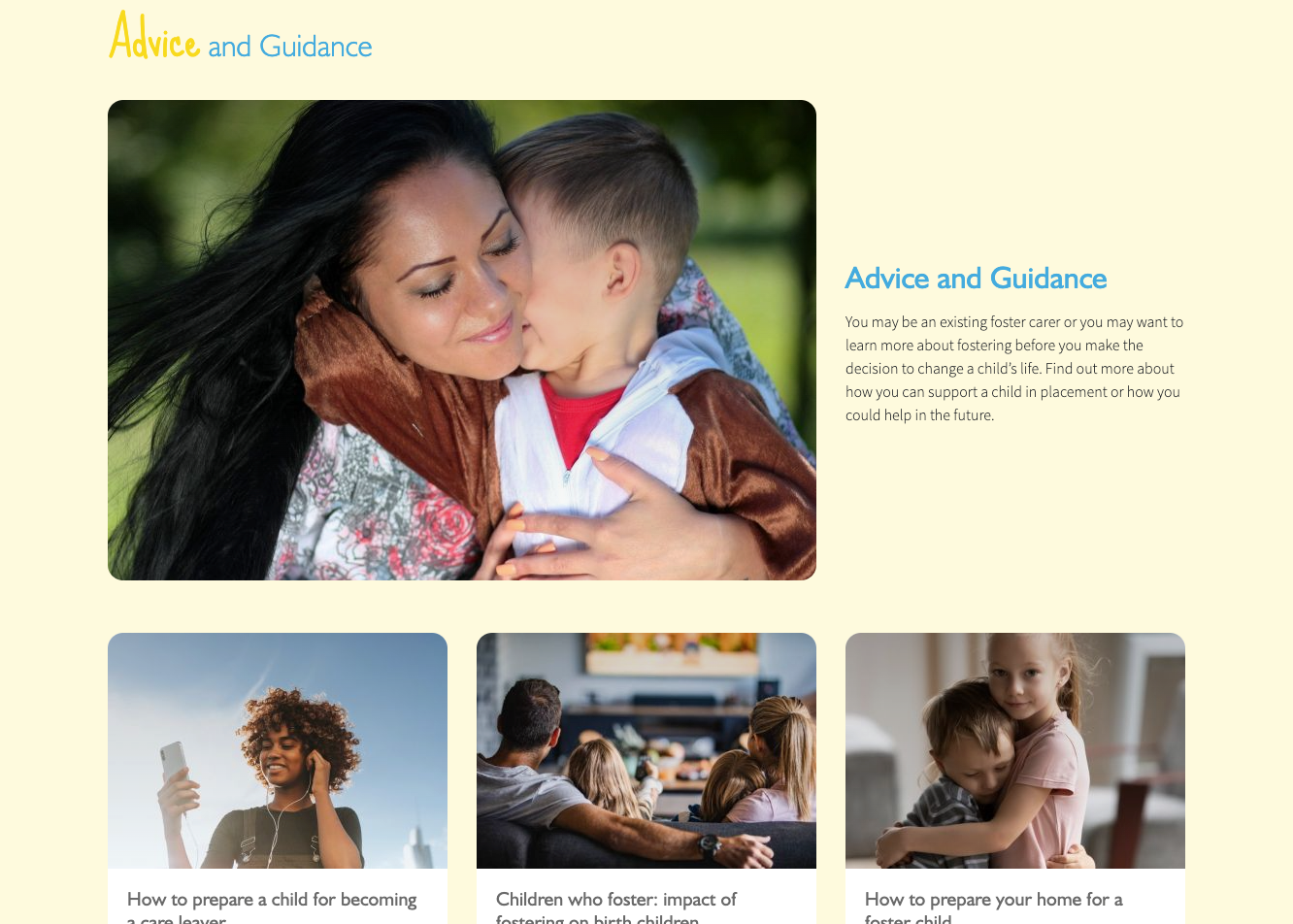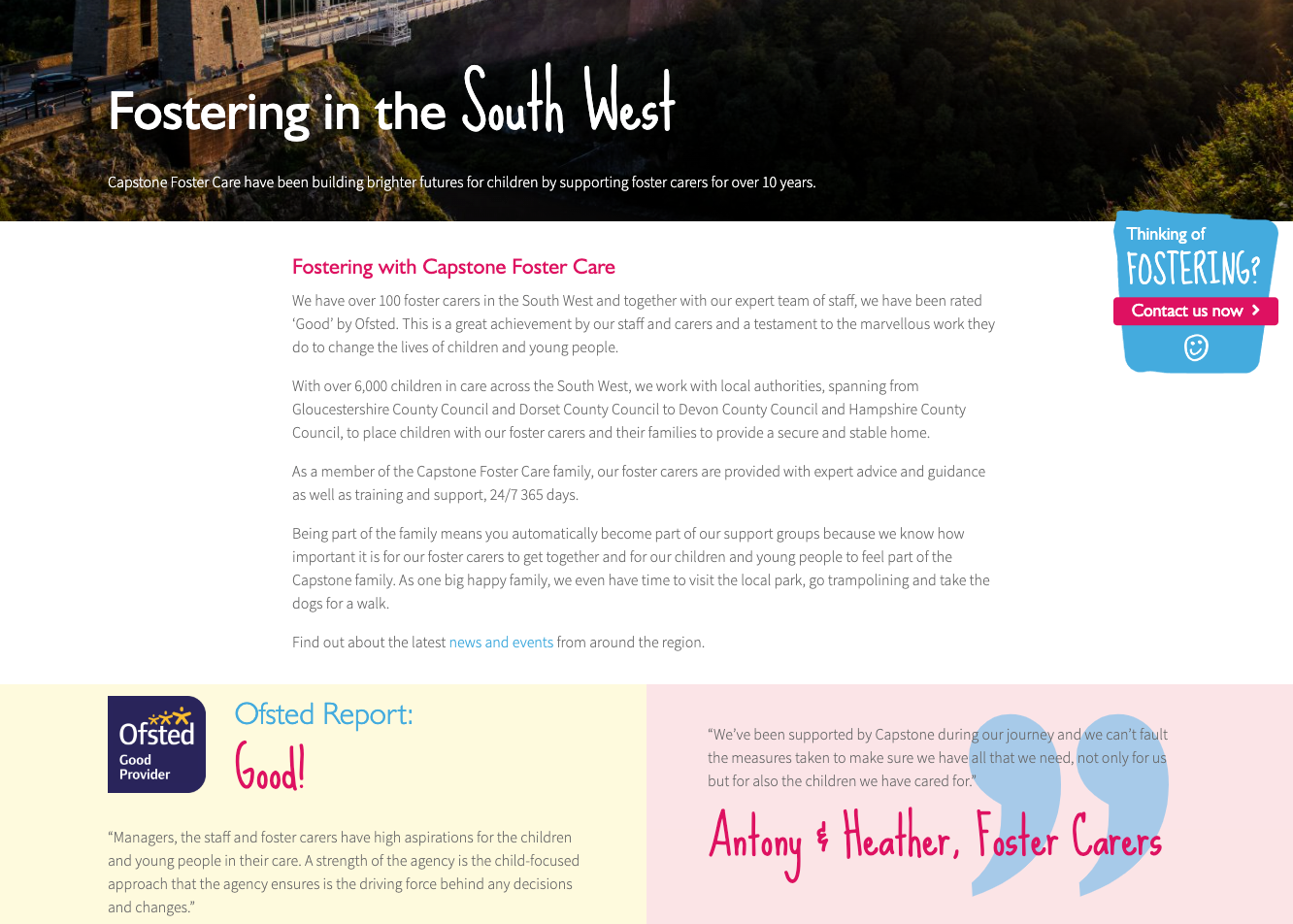 Scroll triggered animation
Capstone's new website features a playful scroll triggered animation that illustrates the different stages of applying to become a Foster Carer, from how to submit an initial enquiry, through to becoming an approved Foster Carer ready for a placement.
Initial enquiry
Arranging a home visit
Applying to become a foster carer
Starting the assesment
Skills to foster
Going to panel
your placement
The bespoke vector based javascript animation is lightweight and fast loading, a core requirement for the animation to ensure it worked through the responsive transition between desktop and mobile without compromise. You can see the scroll triggered animation here
Capstone Foster Care boasts an impressive and industry-leading website that serves a diverse range of audiences.
The website's custom Content Management System allows administrators to easily add and modify content without the need for a team of developers, resulting in a website that attracts more visitors, boasts an improved conversion rate, and has seen a significant increase in dwell time.
Digital development case studies

•