Research

•
Behind all our inspiration, there's a fair bit of perspiration.
We use our experience and specialist expertise to deliver online surveys, face to face interviews, focus groups, online communities for in-depth research outputs. We also adopt more advanced neuroscience applications including eye-tracking and facial coding, to ensure we can explore your customers and their behaviours.
Customer Insights – Understanding your customer is the 1st step to effective communication and advertising. We can help you to understand who your customer is, what makes them tick and the market dynamics in which you operate.
Primary research
Secondary research
Customer segmentation
Needstate mapping
Customer journey mapping
Customer personal development
Customer experience
Painstaking market research will always be the best route to deliver incisive audience profiles and strategic insight. Luckily, as research agencies go, we're detail geeks through-and-through, and we love nothing more than getting our teeth into all the stats and facts about your brand, your audience and your marketplace.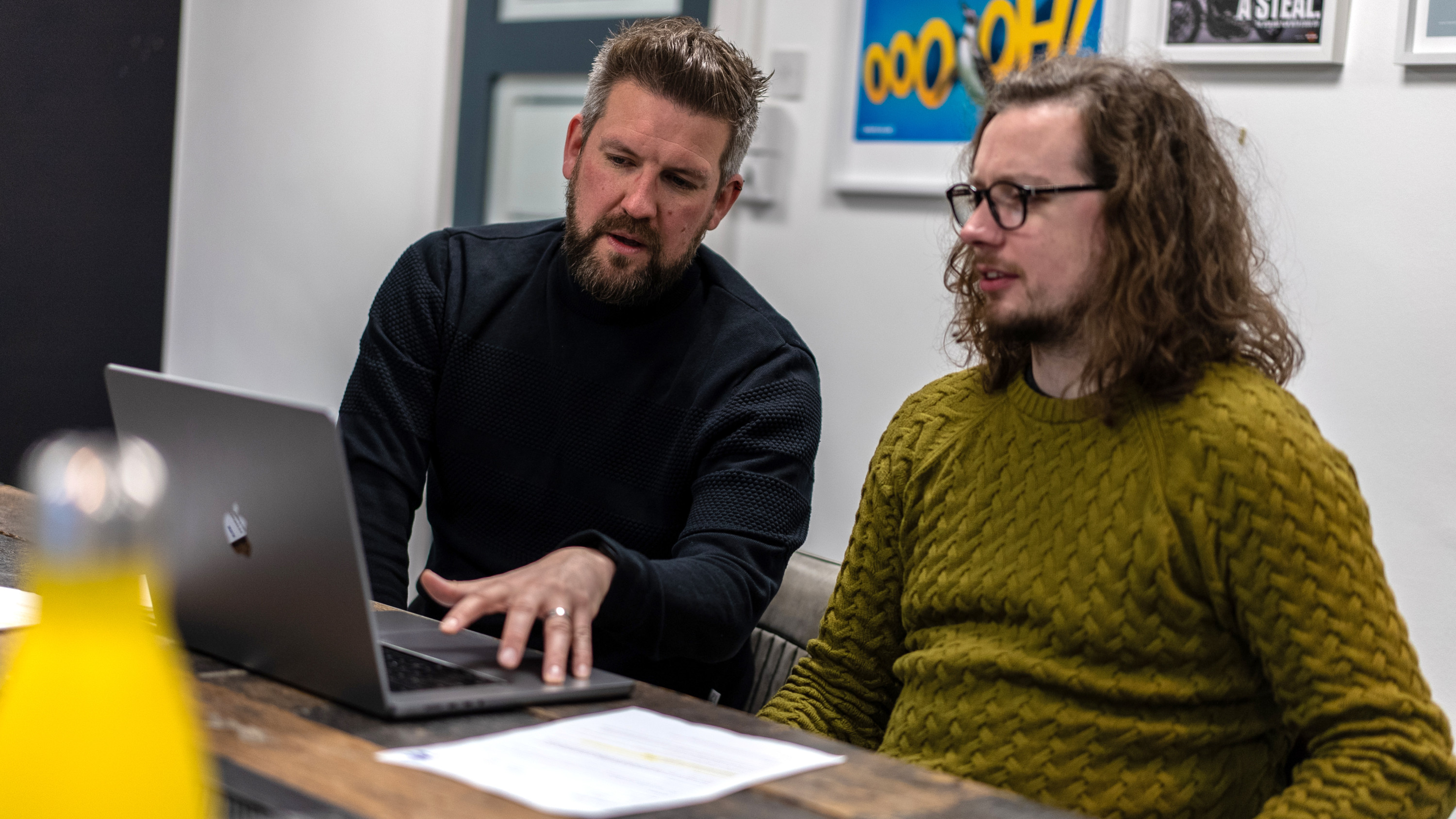 We're very, very nosy
Always asking about the 'why', 'what', 'who' and 'how' of any marketing situation. Looking harder and asking question after question to get the best results for our lovely clients.
That's why, as a passionate market research agency, we go all-out for every single client. Using several tricks of the trade – along with years of audience-probing experience – to get under the skin of your project and help your business grow.
What we do

•
We work with data specialists...
...to help us see the stories within the numbers. Using data to build an accurate picture of your audience's interests, behaviour and preferences.
We hold focus groups...
...because there's no substitute for listening to your audience tell it like it is. A real, honest appraisal of your brand and their customer experience, along with a picture of what your punters would really like. We can always handle the truth.
We study marketing reports...
econometrics reports and brand trackers to see the trends and hot topics affecting your audience at any given time. These can often provide a wider picture, offering data from vary large samples.
We conduct surveys...
...as a valuable method of collecting data from a large number of people in a time and cost-efficient way. This is a great method to collect responses to a very specific question or issue. Plus, people are also more likely to be honest if they're answering anonymously.
We carry out one-to-one interviews...
...because sometimes you need an in-depth analysis. A fuller, more personal picture of how someone feels about their customer experience.
Of course, it's always good for any business to know who their customers are, but you don't just come to us to learn something interesting. You expect us to transform your business. We take that insight and knowledge and use it as the foundation to a powerful strategy designed to lift your brand to the next level.
We combine our audience and market learnings with a deep understanding of your business and your objectives. Then we develop a strategy that enables you to connect with your customers and inspire conversion, all while staying true to your brand values.
If you're looking for a market research agency who digs deeper for your business, your search is over.