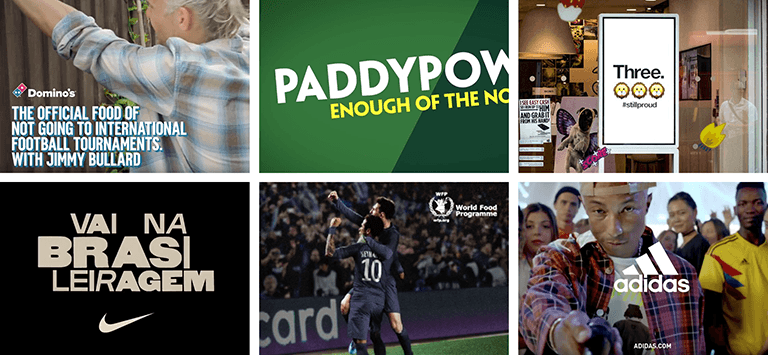 World Cup 2018 Advertising Campaigns
By Jamie Ager - Senior Artworker
Read time 5 minutes
25th July 2018
Just in case you live under a rock, on Mars, or in Glasgow, Rome or Amsterdam, this summer has been dominated by the FIFA World Cup in Russia. Daily office discussions have ranged from waistcoats to VAR, Mbappé to Modrić, predictor pigs, Neymar shenanigans and of course, the Nation's hope that football is finally coming home... (spoiler alert... it isn't).
This year's tournament has seen a huge rise in viewing figures, with the average TV audience for the group stages alone being 815m worldwide, rising from the 623m average for the entire 2014 World Cup. These figures will have had marketing companies and advertising agencies licking their lips and the prospect of so many people seeing their ads, and they should hope so... with the world's largest brands spending hundreds of millions of pounds, dollars, euros and yuan on their campaigns.
This is how two of the heavyweights' adverts looked this year, the impact they had on the viewer and who came out on top...
Battle of the Big boys
Arguably the two biggest sporting brands in the world, Nike and Adidas, both released their usual star-studded adverts in the build up to this summer's World Cup.
Nike's ad "Vai na Brasileiragem" focusses around the Brazilian national team, featuring players such as Phillipe Coutinho, Willian and Tiago Silva in the dressing room before showing Brazilian children of all ages in the streets, favelas and playgrounds across Brazil recreating the skills and tricks of their heroes. This is then all tied together at the end when a young boy gives a passionate speech to his team, grabbing the badge on his shirt and saying, 'This jersey has history', whilst panning back to the National team as if the boy is speaking to the entire nation.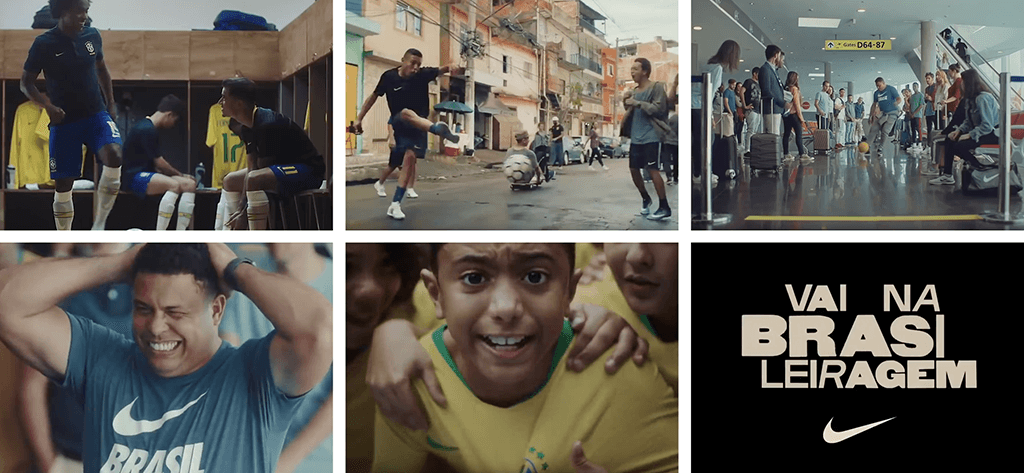 Not to be forgotten in this ad is a small 'Easter egg'... a nod to the iconic 1998 Nike 'Airport' ad, where legendary Brazilian striker Ronaldo grimaces after 'hitting the post' at the end of the ad. This scene is almost identically replicated, with the only difference being Ronaldo... this time, 20 years on, he has a few more pounds, both in the bank and around his waist!

The Adidas 2018 campaign entitled 'Create the Answer' is another ad packed with famous cameos from both the football and music world. The tag line attached to the ad reads, 'See what happens when an unexpected group of creators unite to prove that creativity is the answer'. Set at a concert/football event we see music artists such as Stormzy and Pharell Williams as well as stars of the football world such as Mohammed Salah, Lionel Messi and Paul Pogba... and no big Adidas campaign would be complete without an appearance from legendary brand ambassador David Beckham, who states 'I miss this so much!'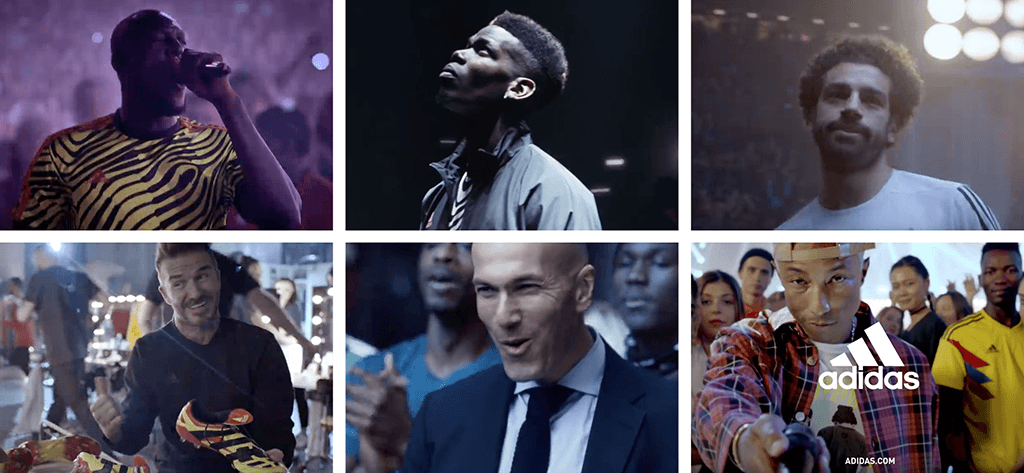 After both adverts were released, an Ai Tech company called Realeyes used research methods previously used by Coca-Cola and Mars to gage how their campaigns were being received. Realeyes web cam tech allows them to analyse consumer emotions whilst watching the ads, therefore enabling them to optimise content of their ads and target them to a suitable audience. In this case Nike's commercial, scored much better than Adidas, and 42% better than thousands of other ads that were analysed by Realeyes. These results showed clear spikes in emotional engagement during Nike's ad, especially during the Airport scene.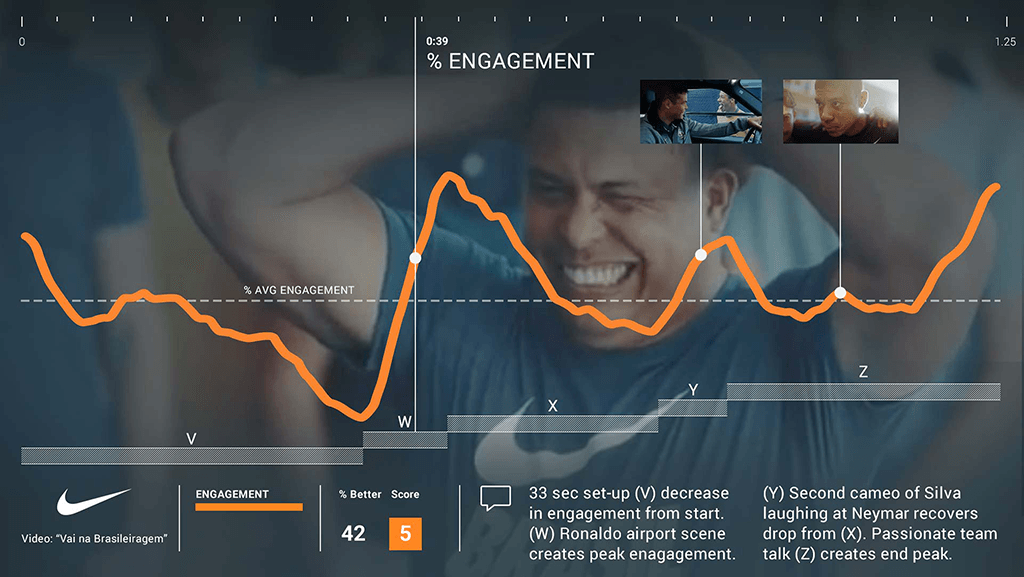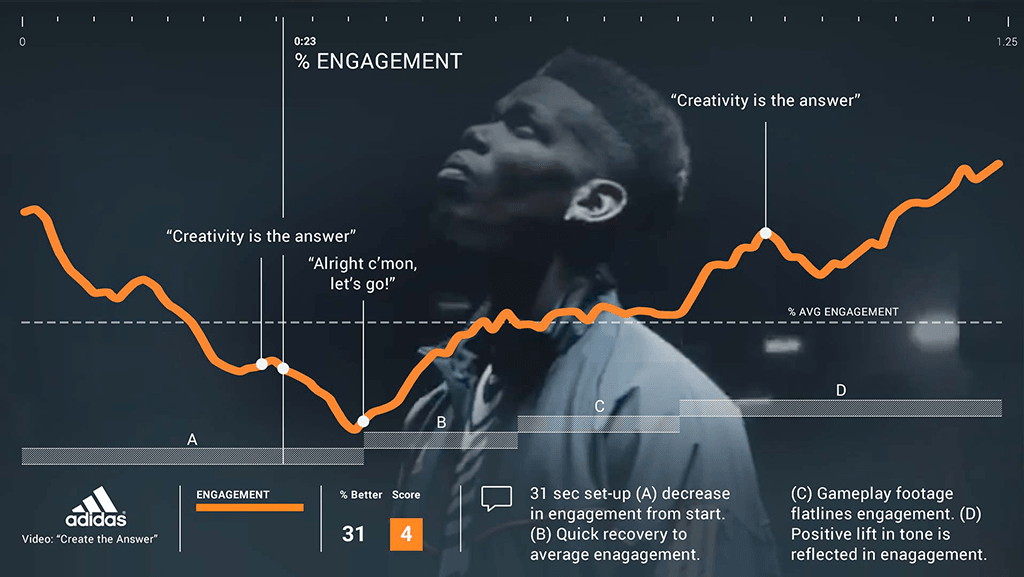 It would appear that in this year's instance, Nike has come out on top, with a more engaging advert receiving better feedback from viewing audiences. And without even being an official sponsor for the tournament, the famous Swoosh had some very high profile exposure, scoring another little victory over the Three Stripes of Adidas by sponsoring not only France and Croatia, the two finalists, but also the golden boot winner Harry Kane and the young player of the tournament, Kylian Mbappé, who set the tournament alight with his performances helping France lift the trophy.You wouldn't bet against the new star of French football being the face for Nike's campaign for the next tournament in 4 years' time.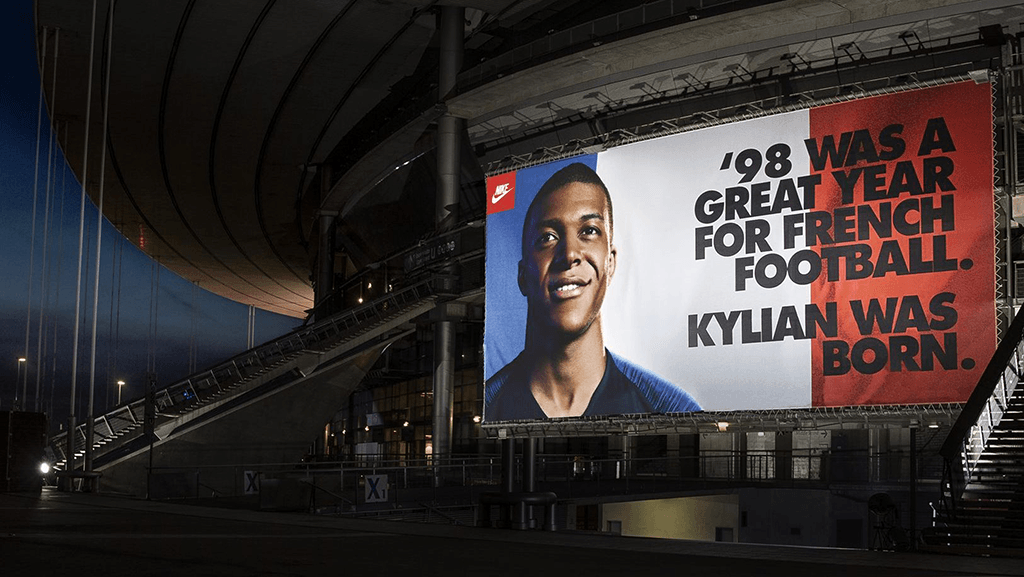 Below is a look at some of the other World Cup 18 ad campaigns, some good, some funny and one big miss from one official sponsor.
Paddy Power is known for its humorous and sometimes controversial advertising style and their World Cup ad is no different. Playing on one of the biggest talking points of this year's tournament, VAR, which is a new system to (apparently) help match officials by using TV replays.
Paddy Power asks, 'Why can't VAR sort out all the nonsense off the pitch, as well as on it?' Then shows everyday situations being decided by video replays, such as 'Who was first at the bar?' and 'Who farted in the lift?!' The ad finishes with Paddy Power branding and the line: 'Enough of the nonsense'.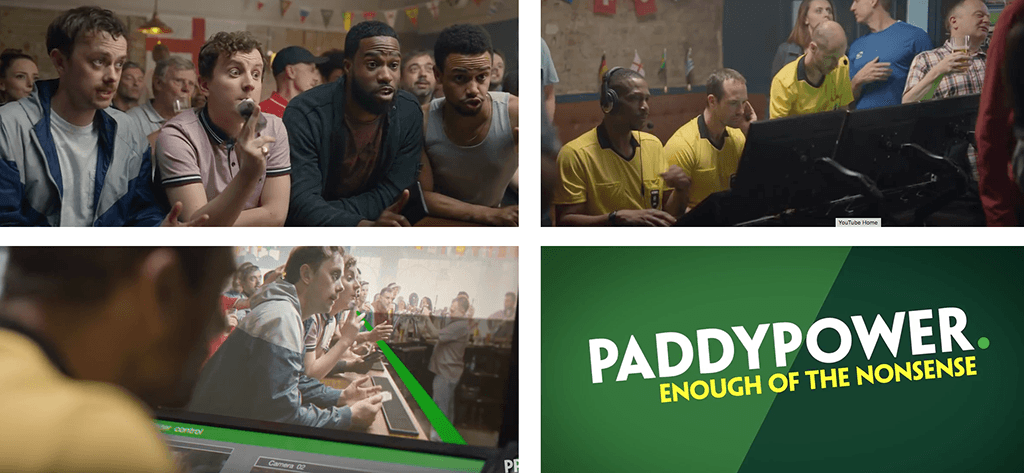 Domino's Pizza have adapted their existing campaign for the World Cup. 'The official food of not going to international football tournaments' features ex-Premier League footballer and funny-man Jimmy Bullard documenting the terribly mundane things he has done over the summers, as a result of not being picked to play for England.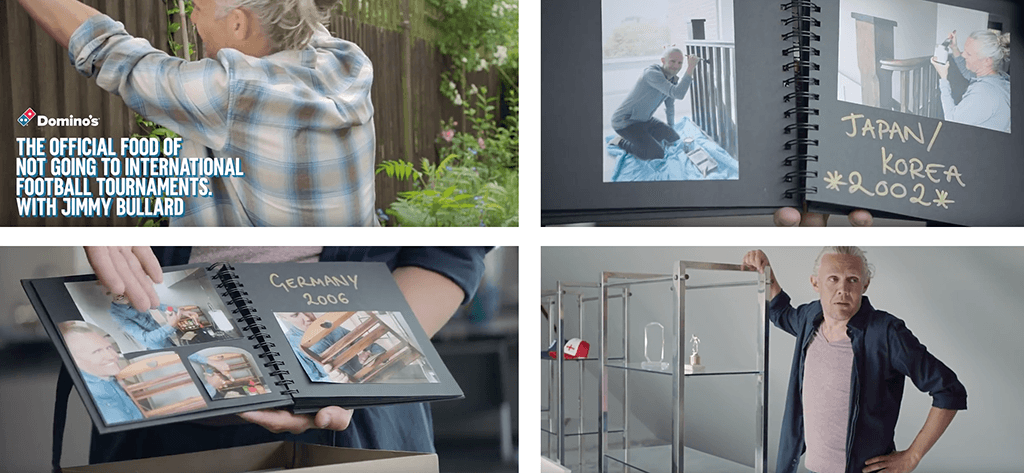 Supermarket chain Lidl's campaign showed members of the England squad interacting with young fans, with them asking the stars questions about the Three Lions, pressure, goal celebrations and asking the Nation to 'Dream Big'.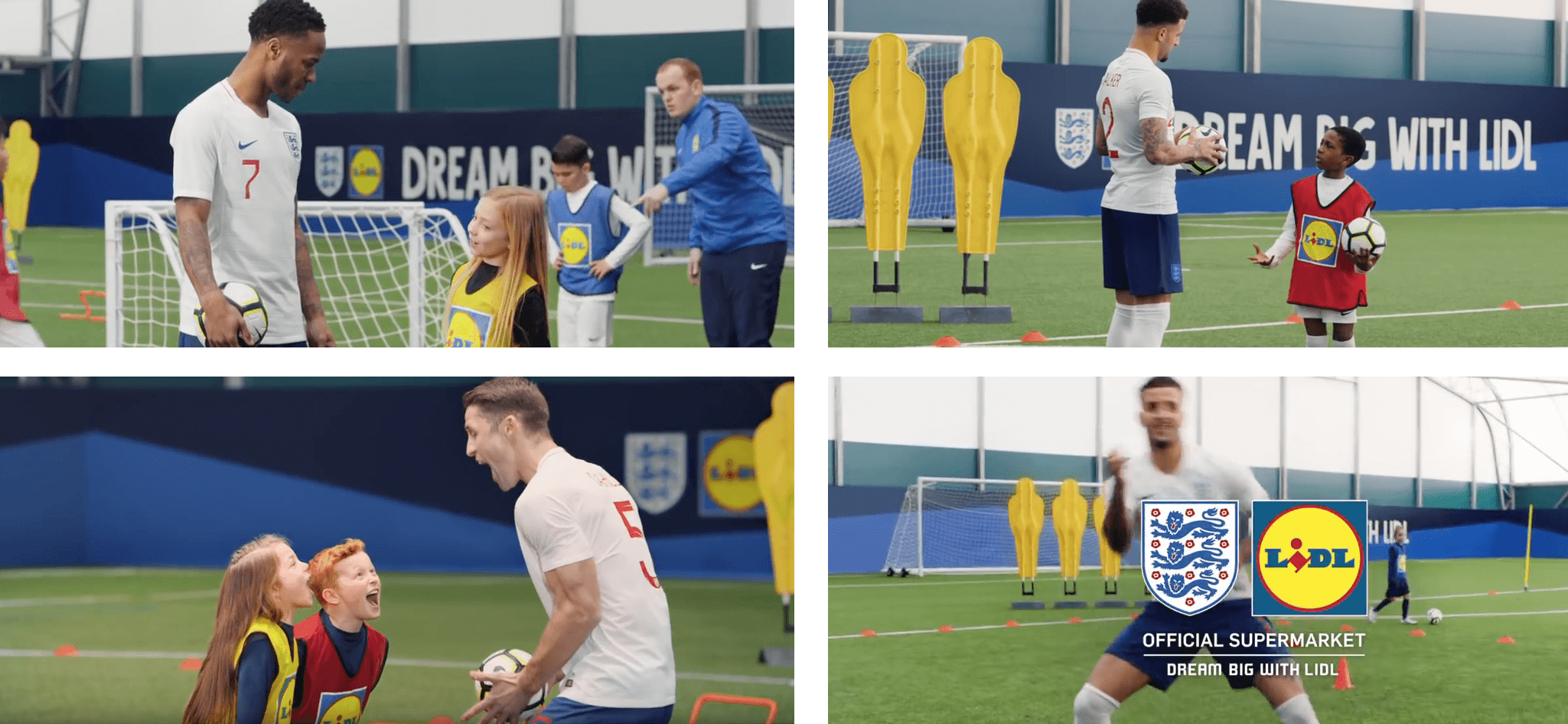 Mobile phone company Three got in the World Cup spirit by temporarily re-branding a few of their stores. Lion emojis were added to the store fronts to bring it in-line with the nickname of the England team. Ex-internationals Teddy Sheringham, Tony Adams, Ray Parlour and John Barnes were at store openings taking selfies with fans. When England were finally beaten in the semi-finals, the Lion emojis changed to have tears in their eyes, alongside the hashtag #stillproud.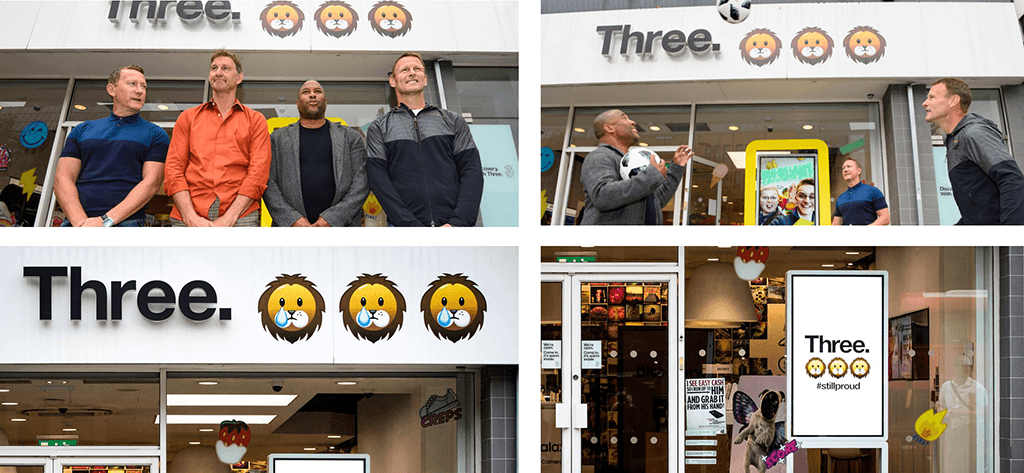 The Fail
Mastercard, one of the world's biggest brands and an official sponsor of the World Cup saw a huge backlash to their marketing campaign for the tournament.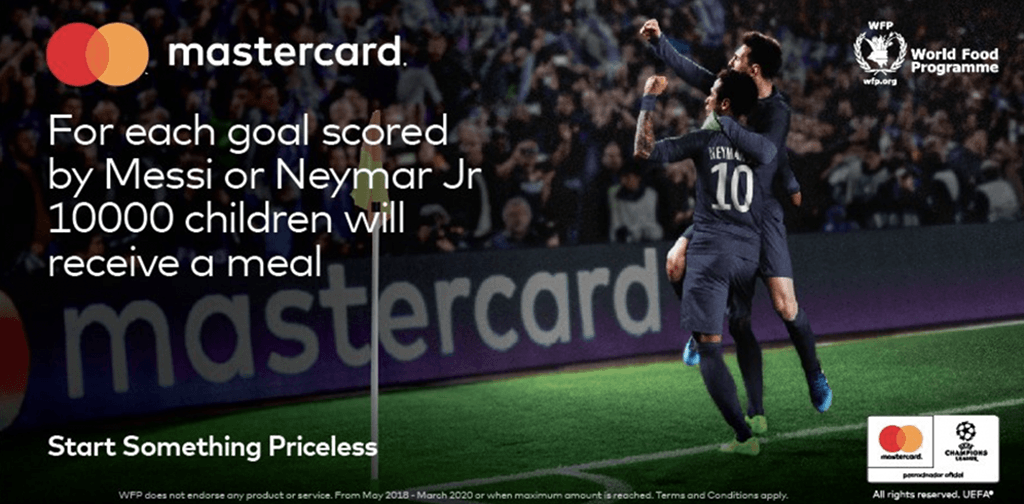 Pledging to give 10,000 meals to hungry children in Latin America and the Caribbean for every goal scored by Messi and Neymar, the credit card company came in for some pretty heavy criticism from rivals and across social media. People raised concerns about the added pressure it would place on the shoulders of the two players, even though both publicly backed the campaign, and the opposing goalkeepers, who would effectively be 'denying meals' if they made saves against them, whilst others even called it, 'The Hunger Games', and stating such comments as: 'If Mastercard can afford it, they should be giving the meals away anyway.' What didn't help the campaign was that both Messi and Neymar both had poor tournaments by their standards and only managing 3 goals between them.
It's been interesting to follow how different brands have approached and executed their campaign strategies – especially the likes of Three, who likely took the brave route of relying on the (hopefully positive) outcome of England's performance to take their campaign on to another level. But we'd only know what the next incarnation of their lion emoji shop fronts would have been, if football had come home.
Get to know the people behind our talented team, and the ins and outs of their daily roles. This month, we spoke to our Paid Acquisition Manager Joe Dingley.
15th November 2022
Read time 5 minutes
Get to know the people behind our talented team, and the ins and outs of their daily roles. This month, we spoke to our Creative Director, Steve Price.
14th April 2022
Read time 5 minutes
Get to know the people behind our talented team, and the ins and outs of their daily roles. This week, we spoke to technical SEO specialist, Liam.
17th March 2022
Read time 4 minutes