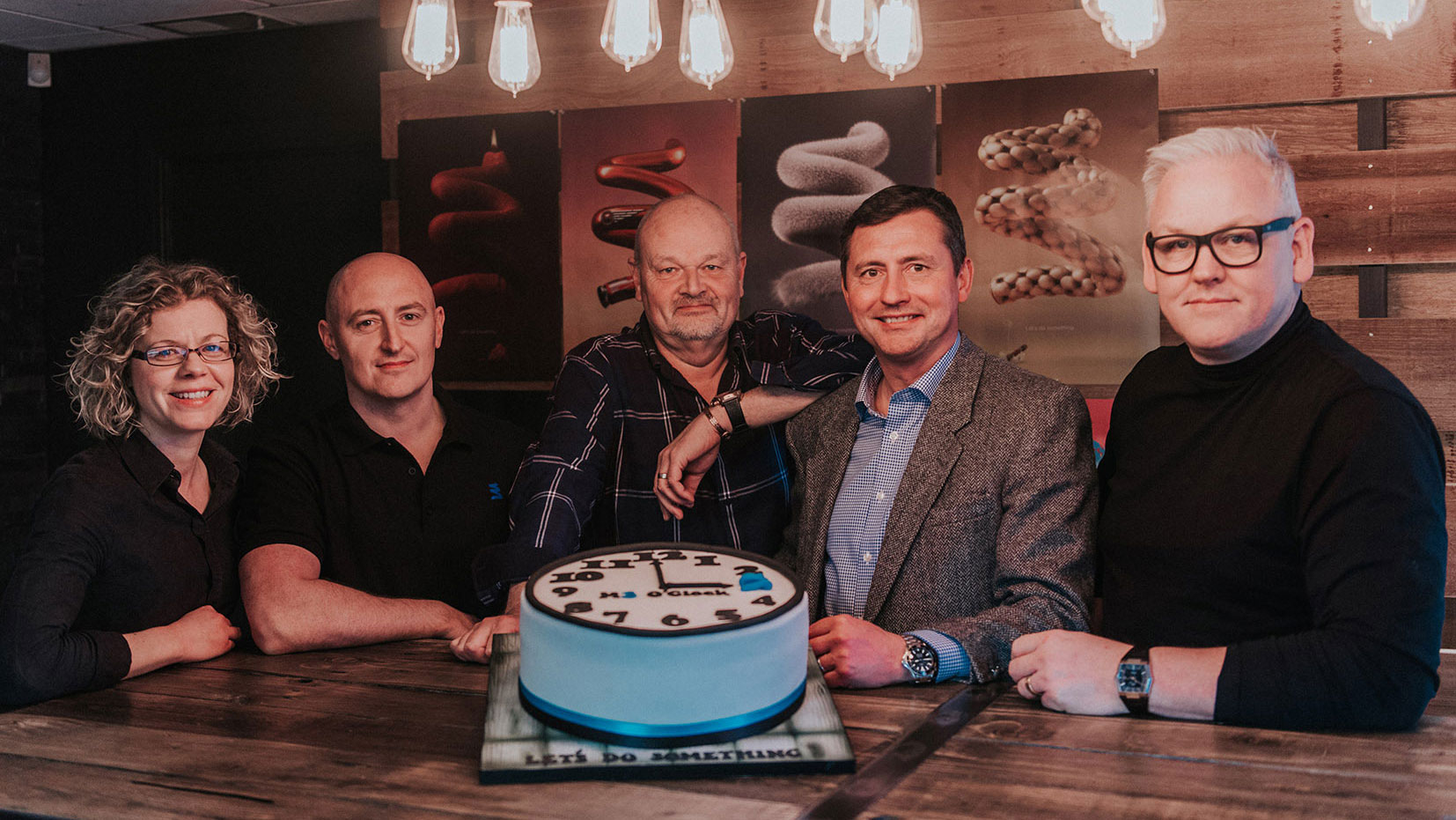 Three is the magic number for new-look M3 as it lands £650,000 of new accounts
12th June 2018
Read time 2 minutes
A leading Wolverhampton-based full-service advertising agency is celebrating the launch of its new brand by sealing a hat-trick of client wins.
M3, which offers creative, brand development, media planning and web development services, has secured £650,000 of new contracts to deliver campaigns for Harley-Davidson, Solmar Villas and Marston's.
It marks a 10% growth in turnover to £3.8m and comes at an ideal time for the agency, as it reveals its new corporate identity, 'let's do something' positioning and ambitious plans to hit £5m fees by 2019.
This drive will be spearheaded by new Creative Director Stuart Perry, who is well-known in the creative sector after executing global campaigns for McCann, Connect Group and Bigdog.
"The trio of 'wins' have really set the tone for the rebrand and illustrates a growing desire from clients to work with agencies that challenge their thinking and can blend creativity with all of the proven advertising, marketing and comms tools needed to deliver results," explained Nick Lovett, Managing Director of M3.
"Harley-Davidson, Solmar Villas and Marston's are massive brands to secure and they have all bought into the new M3 and what we are trying to achieve. Yes, the branding has changed, but it's a lot deeper than that."
He continued: "As part of the approach we have invested £80,000 into refurbishing our offices on the outskirts of Albrighton, introducing a new industrial creative workspace and open-plan studio for the advertising, branding and digital teams."
Five new staff have been appointed as part of the expansion, including Stuart who has already played an instrumental role in securing Harley-Davidson.
The popular Creative Director has worked with the prestigious motorcycle brand for over a decade and will now lead a team focused on developing the relationship further.
M3 will also be overseeing PPC, e-newsletter and mobile marketing campaigns for a number of main dealerships, as well as supporting the European Marketing Team with a range of on and off-line projects, including a new clothing catalogue.
Stuart went on to add: "The Harley-Davidson account, coupled with our new branding and approach, is a great start to our plans to build a stronger, more confident image for M3 and will allow us to start making noise in the Midlands and beyond.
"It has been quickly followed by wins with pub retailer Marston's and Solmar Villas, the latter appointing us as its creative and strategic agency responsible for design, data management, SEO, media channel planning and implementation."
He concluded: "Our approach for Solmar Villas is clearly working, with sales up 35% so far and record numbers of visitors to its website."
M3, which employs a mix of creative, account management, digital specialists and media planners amongst its 30-strong team, is looking to open a second office in Birmingham shortly and is currently in the process of identifying a number of possible locations ahead of a summer opening.
We're proud to announce that we've been named one of the best digital marketing agencies in the industry according to The Manifest.
15th November 2022
Read time 3 minutes
Get to know the people behind our talented team, and the ins and outs of their daily roles. This month, we spoke to our Paid Acquisition Manager Joe Dingley.
15th November 2022
Read time 5 minutes
A clutch of new client wins and a surge in demand for full digital marketing services following lockdown has paved the way for a new Birmingham home for M3.Agency.
29th June 2022
Read time 3 minutes