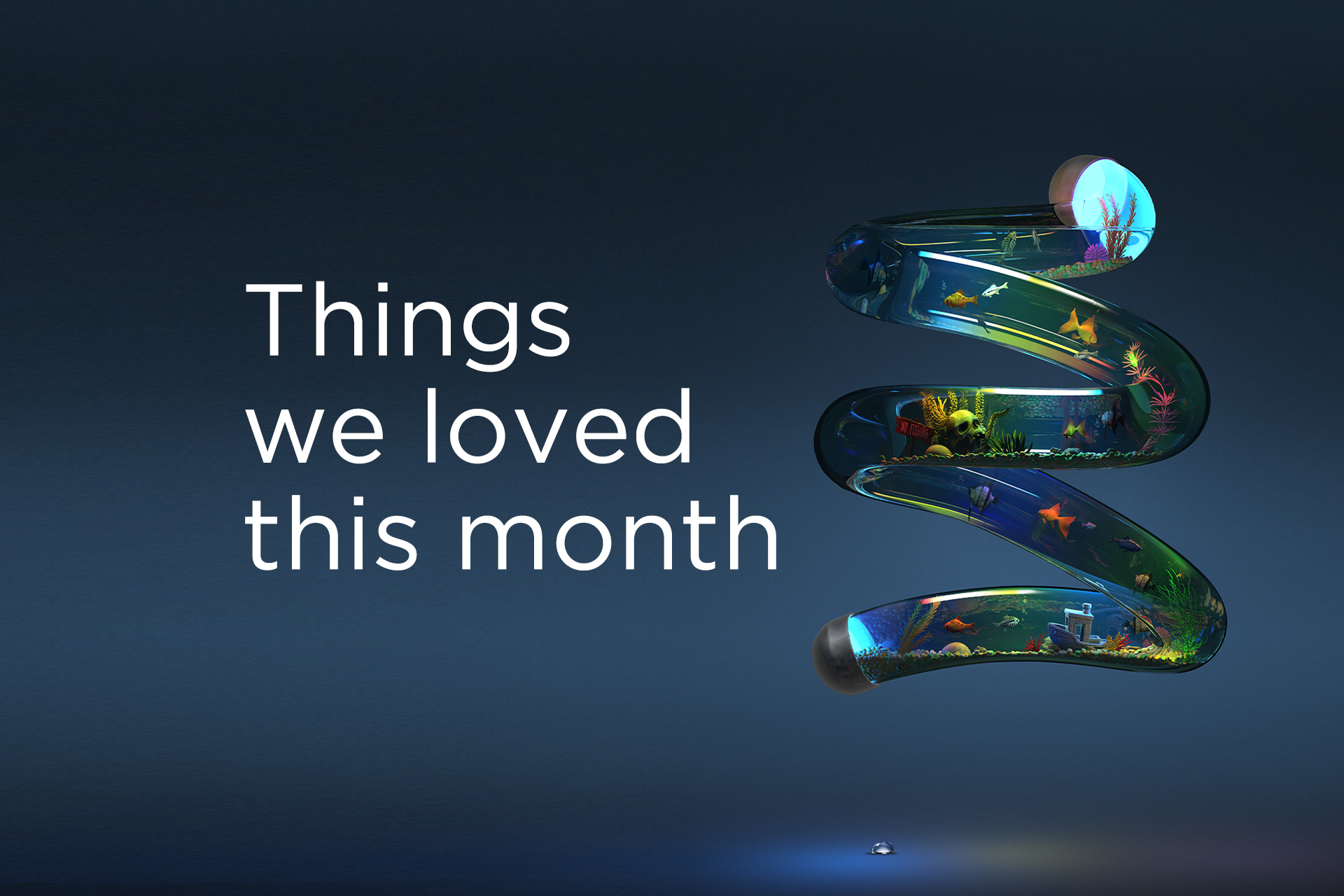 Things we loved this month - September
Katie Millington - Content Manager
30th September 2020
Read time 7 minutes
Saying goodbye to the month of September means summer has truly finished, and the Christmas countdown can begin (scarily!). 2020 has whizzed past in what can only be described as a blur of uncertainty, but now we journey into a new sense of 'normality'.
And the world of marketing has not let-up – once again storming the news with some positive and witty campaigns to keep spirits high. From Burger King's clever Stevenage challenge to Innocent Drink's comedic campaign reminding us of things we may have forgotten, discover the top 8 things we loved last month from our guide.
Twitter Launches Pro-Mask Campaign

To wear a mask or not to wear a mask? There are many people who still do not feel 100% comfortable wearing a mask in public, and Twitter has had enough! Through the launch of a new witty 'pro-mask out-of-home campaign', Twitter are encouraging Americans to help frontline workers and to reduce the spread of infection by wearing a mask in public. Remaining playful and humorous, the social media platform's ads have gone viral. The adverts include sharing tweets of the public's perspective of life behind a mask, with one of our favourites being – "that mask really makes your eyes pop". Alongside these hilarious examples, anytime a user tweets #WearAMask, they'll be rewarded with an animated mask emoji sequence and all company-owned Twitter accounts now feature a mask emoji.

Burger King's Stevenage Challenge

Burger King have made marketing history with some of their creative and out of the box campaigns, but this is their best yet. In an evil genius plot to get onto FIFA 20, the fast-food giants have entered the 4th division and sponsored Stevenage Football Club in a bid to transform the locally popular team into a global and viral phenomenon. The Stevenage Challenge encourages users playing FIFA 20 to choose Stevenage FC as their dedicated team, personalise their team with high-profile players and upload videos of them scoring on Twitter for the chance to win rewards such as free delivery, free Whopper meals and even free Whoppers for a whole year. This tactic resulted in increased exposure for Stevenage Football Club and consequently Burger King.

A New Campaign in Support of Children & Young People's Mental Health

Following the lockdown earlier on in the year, the discussion around mental health has affected us all, particularly young people and children. With classrooms closed and increased restrictions on socialising, more and more children are struggling with depression, loneliness and anxiety. 41% of children are saying they felt lonelier than before lockdown, while 38% said they were more worried. 37% said they were sadder, and 34% were more stressed. Public Health England, supported by leading mental health charities, have launched The Every Mind Matters initiative which is designed to help young people build resilience and to help them look after their wellbeing.

Facebook Launches 'Get Digital' Program

Facebook are using their billion-dollar resources to do some good with a 'Get Digital' program, aimed at improving students' and young people's digital literacy as they go back to school online rather than in the classroom. The world is living through very uncertain times which we are all feeling the effects of; however, our children's way of learning is being turned upside down. With classrooms closed, Facebook's newest initiative includes courses on elements of digital connection, with dedicated sections for students, parents and teachers. The social media giants also held live events throughout September to provide guidance for young people on struggles they may be going through and there is even a 'Parental Hub' for parents/guardians to get involved.

Venus & Serena Williams 'You Can't Stop Sisters' Nike Ad

In celebration of the kick-off of the U.S Open and Venus and Serena Williams both competing, Nike released an inspirational ad featuring the iconic sisters titled 'You Can't Stop Sisters'. The ad highlights two key issues that people all over the world have been talking about this year – gender and racial inequality. Nike are a brand that are not shy to get political and share their point of view and this ad is another perfect example of just that. Alongside showing the importance of women's sports, Nike highlight a systematic issue by showing how women are pitted against each other rather than supported by each other, even when they are sisters: "It's funny. You saw two sisters trying to win a game, we saw two sisters trying to change it".

Innocent Drinks Witty 'Remember This?' Campaign

Innocent Drinks have published a witty campaign called Remember This?, which is available to view on LinkedIn – a billboard series which reminds people about some of the things that they may have forgotten this year. As well as adding comedic value to the Zoom call as shown in the image above, other billboards featured puns around remembering that shopping centres exist rather than just online sales, remembering suits for people working from home and, of course, remembering their innocent smoothies – "like a fruit salad, but liquid".

National Trust #EveryoneNeedsNature

2020 was the year for many things – however, when our busy lives were restricted, we all stopped to appreciate and reconnect with nature. The National Trust launched the #EveryoneNeedsNature campaign to raise awareness of the importance of our connection with nature and for the protection and preservation of nature and wildlife. The aim of the campaign is to raise funds and donations for a variety of nature conservation programmes which will help the Trust meet their goal of planting 20 million trees and creating green corridors for nature.

Kraft Heinz #SilenceTheRumble

Kraft Heinz are raising awareness of child hunger and food poverty in the UK with their #SilenceTheRumble campaign. 1 in 5 children in the UK go to school hungry so Heinz have decided to use their platform to do something positive by partnering with Magic Breakfast to show the public the importance of eating a nourishing breakfast and ending hunger as a barrier to education. Not only does this campaign highlight an important debate in the country, it also shows brilliant artistry on behalf of the illustrators, producers and directors who created this 90 second masterpiece.
Make sure you come back next month to find out our latest favourites from the world of marketing! Want to know more? Explore the range of services we offer here at M3.Agency now.
Every avid marketer will be aware of the 20% text limit that Facebook applied to ad imagery. The restrictions were not well received by marketers who have had to reformat numerous images and use workarounds to get through ad approvals.
29th September 2020
Read time 6 minutes
From Coca-Cola teaming up with George the Poet to Facebook introducing new AI technology that could match TikTok, discover the top 8 things we loved this month from our guide.
1st September 2020
Read time 7 minutes
From IKEA's plastic surgery campaign against plastic pollution to Instagram's new shops feature, learn everything that's happened in July now.
30th July 2020
Read time 7 minutes