Things We Loved This Month - October
Katie Millington - Content Manager
2nd November 2020
Read time 7 minutes
October brought the first full autumnal month - full of what we'd expect (mostly!). Pumpkins, brown, red and orange leaves falling from the trees and a quintessentially-British downpour of rain. But what did the world of marketing have to offer this month?
Once again, we've seen campaigns, adverts and videos storming the marketing news with some positive and witty campaigns to keep spirits high. From Aldi's clever play on their 'middle aisle' to Nurses United's advert raising awareness around the need for NHS pay rises in the UK, learn more about the world of marketing in October from our guide.
1. The Aisle of Aldi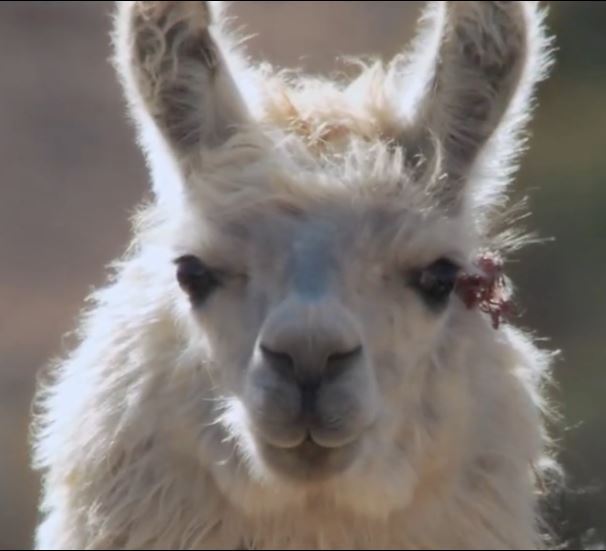 "A special place for special buys", Aldi's latest ad celebrated their infamous 'middle aisle' with a creative, eye-catching advert. It focussed on the variety of miscellaneous items you can purchase from Aldi, ranging from kayaks and barbeques to paddling pools and tents "for less than 20 quid". The eye-catching aspect of this advert came from the breath-taking landscapes and nature footage they've used for the backgrounds - capturing exotic beaches surrounded by rainforest, peaceful wildlife nestling in the forests and remote snow-covered mountain tops. A comedic 'whisper' echoed throughout the advert, advising you to 'not fall off' the ladders you're climbing to new heights, and whispering 'sausages' which you could cook on your new barbeque - successfully bringing them back down to earth.
2. LinkedIn rolls out 'Stories'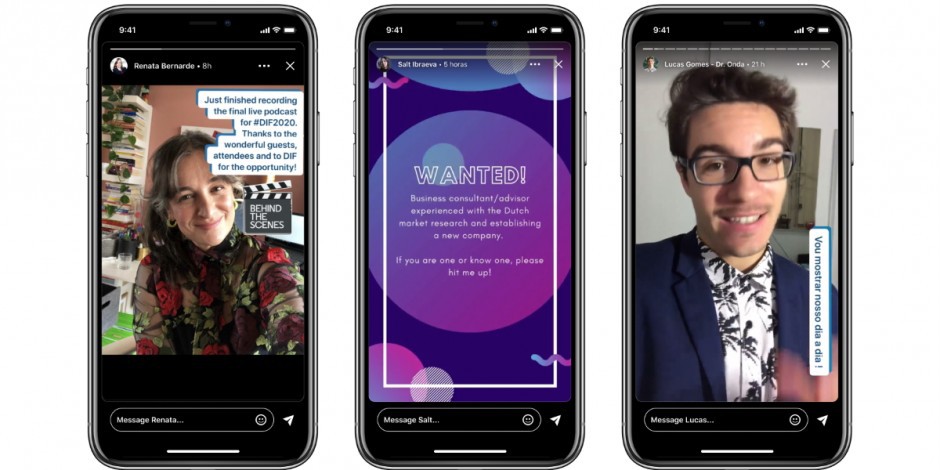 TheDrum
October also saw the launch of LinkedIn's Stories worldwide - allowing both individuals and company pages to publish photos and short videos. This feature, available on the mobile app, followed in the footsteps of popular social media giants Instagram, Snapchat and Facebook. Allowing for a more casual way to share news and updates, LinkedIn Stories are viewable for 24 hours, and members also have the ability to incorporate text and stickers on their Stories.
3. (P)raise Nurses United
Building on the weekly #ClapForOurCarers, Home teamed up with grassroots organisation Nurses United to create a heart-breaking video plea to raise awareness around NHS pay rises. The video featured multiple images of nurses and NHS staff not only wearing masks, but suffering with the sore scarring, blisters and acne they can cause, set to the aptly titled song 'Praise You'. By seeing the result that masks, and the pandemic itself, is having upon our NHS staff, this highly emotive and powerful video made an impassioned case for key worker pay rises.
4. It's not alright, It's Arthritis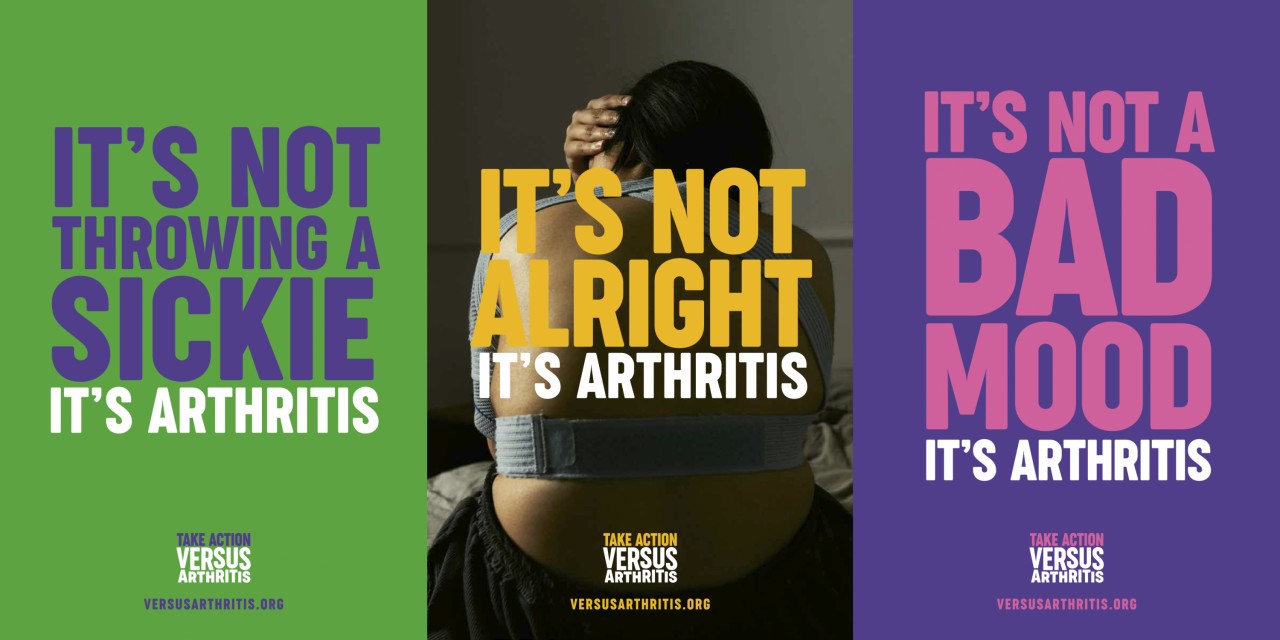 TheDrum
In an attempt to drive awareness, Versus Arthritis launched a major campaign highlighting how the condition can affect its sufferers. It focussed on not dismissing Arthritis symptoms as a 'bad mood', or 'throwing a sickie', and instead forced people to accept Arthritis for the serious debilitating condition that it can be. This all came ahead of World Arthritis Day on 12th October 2020, in a bid to gain not only awareness of the condition itself, but also drive donations ahead of this day.
5. Hard to say, harder to live with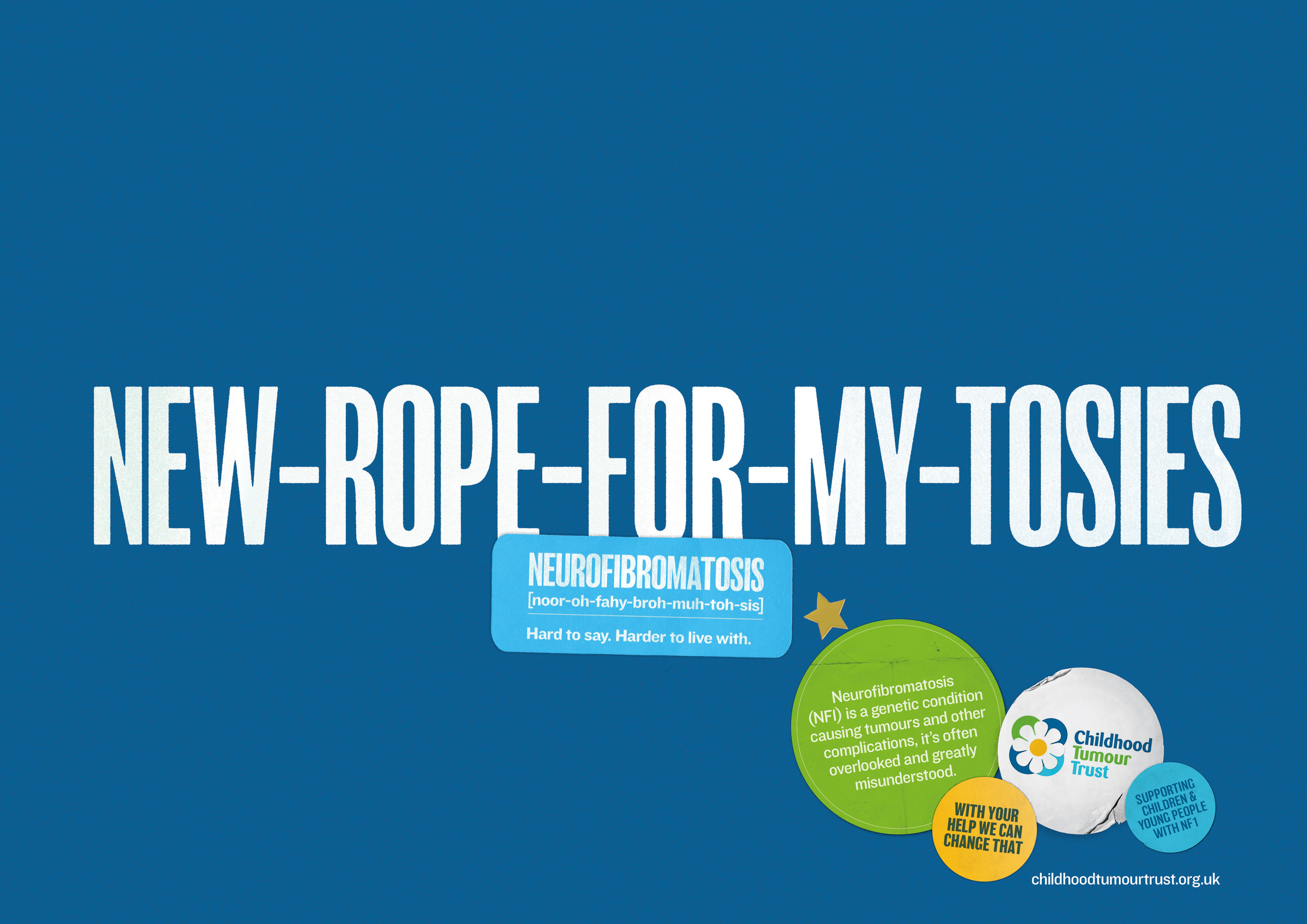 Ads of the World
Have you ever tried saying Neurofibromatosis? Ever heard of it? Many won't have - but unfortunately, some will know the condition all too well. Neurofibromatosis is a genetic condition which causes tumours and other complications, and is usually diagnosed in childhood or early adulthood. As this condition is commonly misunderstood and underestimated, Childhood Tumour Trust launched their campaign to promote awareness of this serious condition - using popular Instagram 'Gibberish' filter as inspiration: 'NEW-ROPE-FOR-MY-TOSIES' - any ideas? You guessed it - Neurofibromatosis. "Hard to say, harder to live with."
6. Cadbury: Donate your words with Captain Sir Tom Moore
Becoming one of Britain's oldest podcast hosts, nation fan-favourite, Captain Tom Moore, guest hosted The Originals - in partnership with Cadbury and Age UK. The Originals showed Captain Tom having conversations with guests from the older generation, hearing and listening to their interesting and surprising stories. This podcast was set to tackle the issue of loneliness among older people, and it encouraged the nation to 'Donate Your Words' by taking the time out of our days to start a conversation with an older person.
7. Nathan Apodaca became TikTok famous
Well, there's certainly more unusual things people have become famous for than this! But Nathan Apodaca's TikTok of himself skateboarding home lip-syncing to Fleetwood Mac's 'Dreams' while gulping a carton of Ocean Spray Cran-Raspberry did not go unnoticed. Not only did the video become popular on TikTok itself, gaining over 30 million views, but Ocean Spray director, Chris Ferzli, stated that 'it struck a chord'. He continued: "There is such a calm and positive energy to the video and given 2020 is an especially challenging year, it was just so welcome." Ocean Spray responded to the inadvertent advert by providing Nathan with a new truck (as the reason for the video stemmed from the battery in his truck going flat) - filled with bottles of Cran-Raspberry.
8. Facebook announces new Emotional Health resource centre
With Covid-19 taking its toll on the mental health of many people, young and old, all over the world, Facebook teamed up with medical experts to provide helpful resources to those in need of support. Prior to World Mental Health day on 10th October, Facebook announced the launch of the Emotional Health resource centre. This centre was designed to create a space which provides real value to people who need support in these challenging times. Additionally, Facebook is also investing more heavily in research to better understand how social media can impact on our mental health. Watch this space!
Make sure you come back next month to find out our latest favourites from the world of marketing! Want to know more? Explore the range of services we offer here at M3.Agency now.
Get to know the people behind our talented team, and the ins and outs of their daily roles. This month, we spoke to our Creative Director, Steve Price.
14th April 2022
Read time 5 minutes
Get to know the people behind our talented team, and the ins and outs of their daily roles. This week, we spoke to technical SEO specialist, Liam.
17th March 2022
Read time 4 minutes
It's an exciting time in the world of marketing. In September, we saw important social issues brought to the forefront, as well as a branding transformations from ASDA.
4th October 2021
Read time 7 minutes