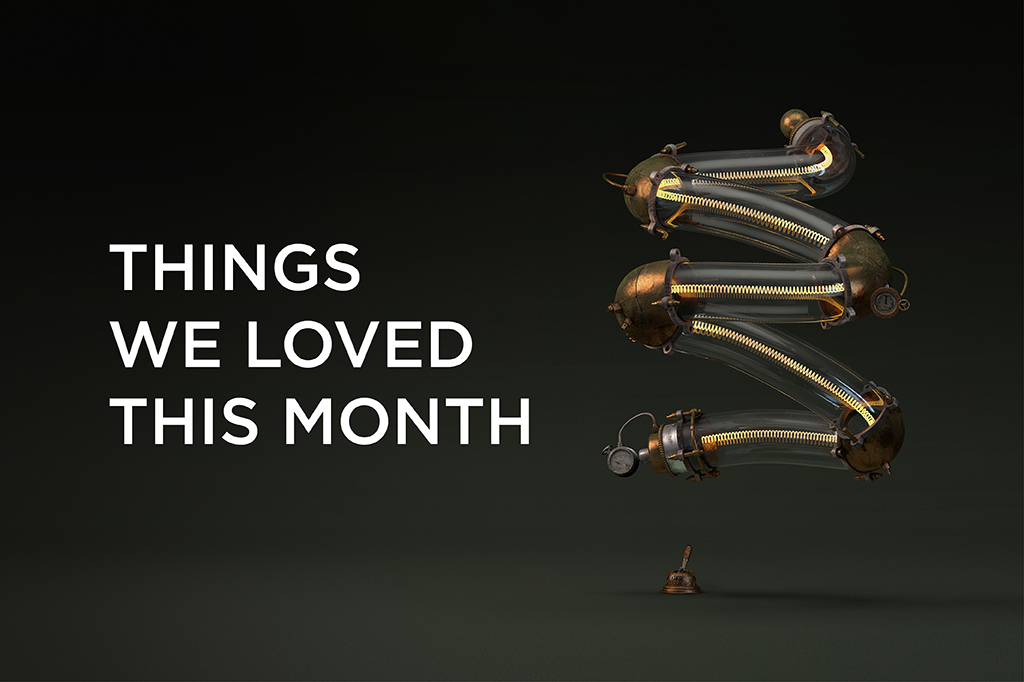 Things We Loved This Month - December
Anna Paulins - SEO Executive
24th December 2020
Read time 7 minutes
As 2020 draws to a close, we at M3 have been reflecting on a year of marketing. Although Coronavirus means this may not have been the greatest year personally, the pandemic has certainly caused a stir in the marketing world. From dancing goats to old platforms revamping, marketing has been evolving every month and December has been no different. Read through our December round-up to find the very best of marketing and advertising this month.
1. Burger King supports local business
Last month, we mentioned Burger King's commitment to helping other businesses throughout the pandemic. In November, Burger King asked you to eat out - they asked you to eat at McDonalds, at Subway, at KFC, just about any fast-food shop you can think of, all to support businesses during the pandemic. This month, they went one step further and offered their UK Instagram as an advertising board to local businesses. A quick scroll of Burger King's page shows pictures of just Whoppers is a thing of the past – they have been replaced with mouth-watering pictures of local eateries from across the UK. We love the hope and kindness that has been shown throughout the pandemic – so, Burger King using their platform to help other businesses that are struggling was a real favourite of ours this month.
2. Snoop Dogg's new persona
Snoop Dogg has quickly become the face of Just Eat – his catchy rap and the unmistakeable jingle 'did somebody say Just Eat?' has become instantly recognisable whether you hear it on the radio, when flicking through Instagram stories or watching TV. December saw the introduction of Doggy Dogg, a festive Doberman who spits bars in a fancy festive mansion. The Just Eat adverts are so recognisable that we can only call this a triumph for advertising. Plus, we love Snoop Dogg's brand-new persona!
3. The first shoppable Instagram catalogue
This year, high street shopping has taken a hit - but the world of e-commerce has never been more successful. In light of shoppers moving online, Instagram have now launched their e-commerce platform and with it their first catalogue. The 12-page catalogue features products selected by nine UK influencers:
"The Creators include LGBT activist Tanya Compas, body positivity champion Megan Jayne Crabbe (aka @BodyPosiPanda) and fashion stylist Monikh Dale, who have all curated their top products from their favourite small businesses."
The catalogue features work from some of the thousands of small businesses that operate through Instagram but also promotes some of the app's most prominent influencers. We love to see Instagram supporting the small businesses who have been hit the hardest by the pandemic and we love that they do it while promoting their biggest niche – Instagram Influencers.
4. Contact businesses through Google Maps
Google pins have become essential for local businesses across the UK – the feature quickly tells potential customers where a business is, their opening hours and any reviews left. Google have now gone one step further – from 2nd December, consumers have been able to message businesses, through their Google pin, to get answers to questions not displayed on the pin. As Google have explained:
"Once you turn messaging on from your Business Profile, you can start replying to customers on Google Maps from the business messages section in the "Updates" tab. And soon you'll also be able to see your messages right from Google Search (via the Customers menu on your Business Profile) and message customers directly from your computer."
We love this addition to the Google My Business service. When consumers are looking for answers that aren't on the site, this is the perfect solution and at no extra cost to the business!
5. Born Free
Born Free, an endangered animal charity, released a new advert this winter. The advert copies a car salesman format with a handlebar moustached man raving about 70%, 80% and even 90% less animals in the world. Although comedic, the advert's figures are very real and shocking – phrases such as 'once it's gone, it's gone' really hits home when referring to animals and not a pair of shoes. Although this advert provided this shock factor, we thought the impact was fantastic – a new way of appealing to potential donors without too much emotion.
6. NHS Charities - The Gift
This next one brought a tear to our eye as so many Christmas adverts do. We won't ruin this one for you, but the advert depicts an old man who is rushed into hospital and then recovers with the help of the NHS. The National Health Service have been such a huge part of this year and this advert is a beautiful tribute to them. It demonstrates the impact that healthcare workers have on their patients' lives in such a poignant way that we couldn't not include it on our list this month.
7. A Twitter and Snapchat Alliance
Social media has a competitive history, not one of allegiance, which is why we were so surprised (and excited) to read of the Snapchat and Twitter allegiance. You can now post tweets directly to your snapchat stories or snaps. The move also comes with an Instagram announcement - Twitter are currently testing a Twitter Instagram sticker on a select few IOS devices. We love to see our favourite social media platforms working together to create a greater user experience, and we can't wait to see how this will develop in the next few months!
8. TikTok Video Length
Finally, this month we've had a couple of hints at something big to come – TikTok video length could be increased to 3 minutes. The video platform originally allowed 15 second videos which was then increased to 1 minute and has seen a huge surge in popularity. The 3-minute update is not yet set in stone, but being trialled for a select number of accounts. We can't wait to see how this will work - and this is certainly something to keep your eye on as the new year approaches.
Make sure you come back in 2021 to find out our latest favourites from the world of marketing! We think next year will be the most exciting yet!
Want to know more? Explore the range of services we offer here at M3.Agency now.
Get to know the people behind our talented team, and the ins and outs of their daily roles. This month, we spoke to our Creative Director, Steve Price.
14th April 2022
Read time 5 minutes
Get to know the people behind our talented team, and the ins and outs of their daily roles. This week, we spoke to technical SEO specialist, Liam.
17th March 2022
Read time 4 minutes
It's an exciting time in the world of marketing. In September, we saw important social issues brought to the forefront, as well as a branding transformations from ASDA.
4th October 2021
Read time 7 minutes