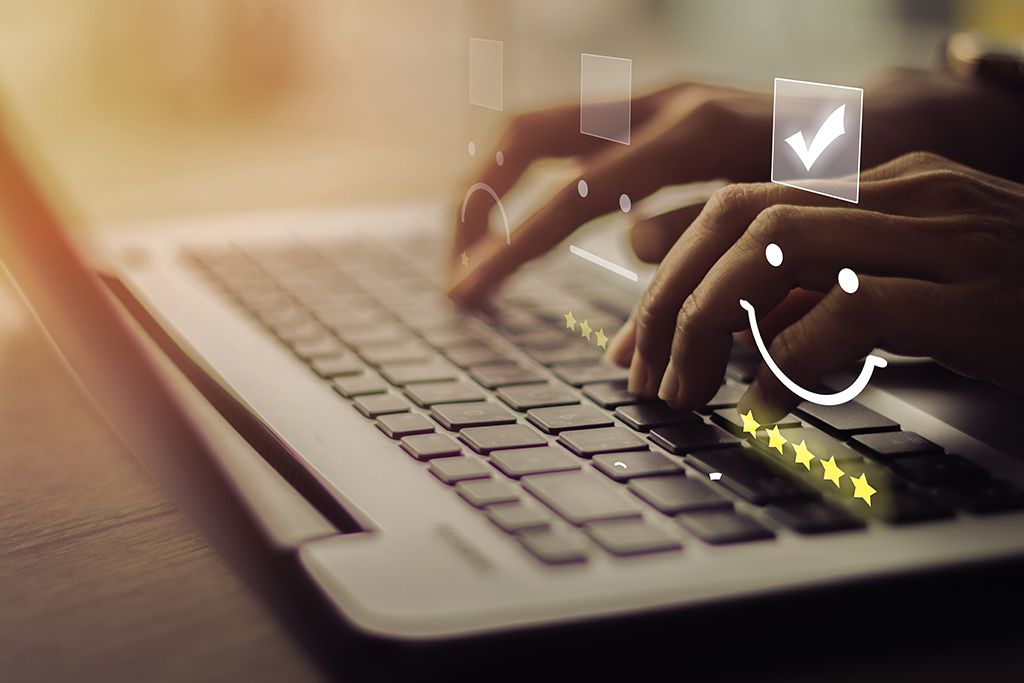 User Experience in Web Design
By Holly Johnson - Account Manager
Read time 5 minutes
25th July 2018
What is user experience?
So, before we get started, what is UX? User experience – or UX for short – is an integral part of the web design process. It encompasses a variety of factors, including usability, accessibility, performance and design. It attempts to fulfil the online user's needs providing positive experiences and a meaningful user journey online. But the key word here is 'experience' – UX is all about how a person feels when they interact with a website. It doesn't matter how a site looks if people don't know how to use it, or if they don't enjoy interacting with it.
Why is UX important?
To ensure a user remains loyal to a product or brand, the site needs to provide them with a positive experience that will leave them feeling their needs have been fulfilled and encourage them to make return visits. When designing websites, it is important that brands remember that they are not the user – they can't assume the user knows what they do, or that they know as a brand what the user wants or needs from them. That's why understanding how to deliver good user experience is important to web design, brands, and businesses as a whole.
When aiming for a positive experience, usability is a given. As Aarron Walter, VP of Design Education at InVisionApp once said, "Designers shooting for usable is like a chef shooting for edible". Often when a user feels they have had a good experience with a website, the reason they liked it was because it was fast – or rather their interaction with it was fast – and fast means easy. Intuitive design that speeds up user interactions and allows a person to get to where they need to – to do what they need to do – quicker will leave a good impression. Websites do this well when they offer what it is the brand or product does upfront and present this information in a visually pleasing way.
Examples of successful UX in web design
Graze
One such site is Graze. With bright colours, punchy bursts of copy and eye-catching product imagery intertwined with quirky illustrations, the homepage design is certainly attractive. But what really stands out is how easy it is to find out a) what Graze is and does and b) what as a user you're expected to do. Choosing a product could not be simpler, with just three options presented, each with a short explanation and a clear call to action. There is no clutter, no unnecessary noise, and so there is no reason for a user to become frustrated with their experience.
Zara
Another great example of intuitive design is Zara, in which a clean and simple look allows showstopper imagery to pack a powerful punch. But it is the navigation that really elevates the experience, with a limited menu giving the user clear but restricted options. Hick's law states that the time it takes to make a decision increases as the number of alternatives increases, and Zara counteracts this by steering away from an overwhelming number of options, allowing the user to find what they need quickly and confidently.
EvoEnergy
But UX isn't always about ease or speed, in some cases experience is enhanced by engaging functionality that draws the user into interacting with the site. EvoEnergy, an energy technology solutions provider, include a neat interactive UK energy consumption guide on their website that allows users to view and compare consumption data by hovering over or clicking on a range of graphs and charts, bringing to life what is otherwise serious and dry subject matter. They've made the experience of digesting a lot of data a far more positive one than a static list on a webpage would provide.
Heineken
Visual storytelling is a key component of UX, and building a narrative allows a brand to influence how customers feel about them and their product. Heineken expertly used storytelling with their Go Places careers site by creating an interactive experience for job seekers. 'The Interview' is a video that requires the user to answer a series of questions in a limited timeframe, eventually giving them a character type that relates to positions within the company. The process is so refreshingly different to the usual careers boards that it not only offers an enjoyable experience, it also shapes the way the user feels about Heineken as a brand – cool and forward-thinking.
M3.Agency user experience design
We designed our own site with ease of experience in mind, and seeing it through the eyes of a user was fundamental when mapping it out. The homepage is all about showcasing the M3 brand persona, with the uniquely creative '3' graphics spanning the full page and the brand mission to 'Let's do something' taking centre stage, clearly setting out our stall. Navigation of the site couldn't be easier, with a menu that fills the entire screen and huge, capitalised page links that beg to be clicked on.
Brutalist design
But let's throw the cat among the pigeons for a moment, because I'm going to invite a bad boy to this blog party. And that is Brutalism. But what is brutalism in design?
If conventional UX design is all about rationality and order, then Brutalism can be described as whatever it is that laughs in the face of those things. Brutalist websites are popping up across the web and can be spotted by their giant cursors and nonsensical, uncomfortable layouts. Brutalist designers want to break away from the cookie-cutter sites that dominate, and to produce something that is honest and free of frivolous design elements.
In some cases, Brutalist sites revel in their ugliness and unashamedly prioritise function over form. Think Craigslist and its blue links on a sparse white background. It might not be pretty and you may feel you've been transported back in time to the early days of the internet, but a user can find whatever it is they want to buy or sell without any added fuss.
In other cases, and in a straight up challenge to what we feel is the premise of UX design, Brutalist design makes the user work for whatever they want to get out of the site. Check out the website of New York design agency XXIX and attempt to find your way around the maze of pop-up boxes with the strangely alien black spot of a cursor – its endearingly frustrating. The Brutalist design of the site is not just a flagrant disregard for user experience, instead it helps to communicate the essence of the brand. In their own words, XXIX want to "do things a little differently" to what they've seen in other places, and to help people "make things they've always wanted to make". Their website flies in the face of convention – they created something they wanted to create, and did not follow the norm, and this tells you a lot about them as a brand.
Why UX is so important to brand
Ultimately, UX is about trying to fulfil a user's needs, while giving them a positive experience of a brand. A meaningful user experience on a site can mean one that is most conducive to business, be that making a sale or earning customer loyalty. But meaningful UX can also be about shaping the way in which a user sees and feels about a brand, about influencing perception, building trust and stirring emotions. Whether a brand wants to encourage seamless interaction or provoke a desired set of feelings, UX has to be at the forefront of any web design project.
Take a look at our case studies to see some of the work we have undertaken for a range of clients to ensure an optimal user experience. Like what you see? Get in touch – we'd be happy to see how our digital development services could help enhance user experience on your website.
Get to know the people behind our talented team, and the ins and outs of their daily roles. This month, we spoke to our Paid Acquisition Manager Joe Dingley.
15th November 2022
Read time 5 minutes
Get to know the people behind our talented team, and the ins and outs of their daily roles. This month, we spoke to our Creative Director, Steve Price.
14th April 2022
Read time 5 minutes
Get to know the people behind our talented team, and the ins and outs of their daily roles. This week, we spoke to technical SEO specialist, Liam.
17th March 2022
Read time 4 minutes