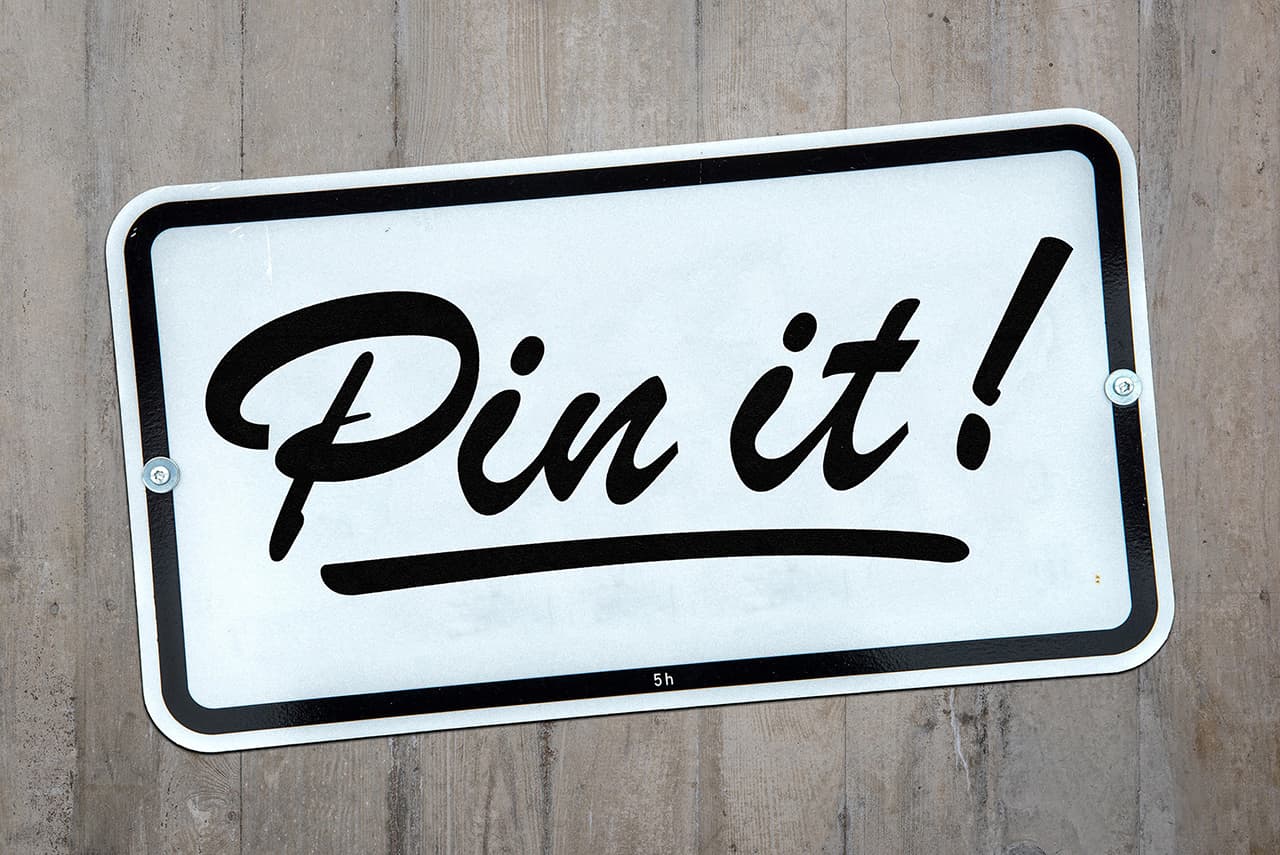 Pinterest: the misunderstood social channel
Abigail Clarke - Paid Social Manager
31st March 2020
Read time 6 minutes
Pinterest is the social media channel that is often overshadowed by its competitors, forgotten in media planning and frequently denounced as a waste of a time. However, it is still a key player in the social media sphere and has multiple benefits for both users and advertisers.
Rising from the ashes of the last recession, Pinterest started gaining traction a decade ago in March 2010 and has continued growing. Pinterest's active user base grew 26% to 335 million last year! And for UK advertisers the platform has a reach of 10.6 million.
Why is it so popular with users? Because you can happily browse pins, create boards and share your own content without the added pressure of receiving likes, comments and the associated social approval that other social media platforms promote. It is also considered a safe space. There is no trolling, adaptable privacy settings and they also help stop the spread of misinformation by limiting certain search to only show pins from reputable sources.
Pinterest is also progressive and has recently introduced its 'Today' feature. Similar to trends, it showcases popular posts from across the network.
"Just click "Today" at the top of your home feed for new ideas each day. Recommendations will include a handful of topics. We'll start with ideas curated by the Pinterest team and in the future will also feature guest editors." (Pinterest)
This feed will display more general popular ideas, whereas the usual 'For You' feed will continue to display personalised recommendations based of your past interactions. Pinterest has shown it is adaptable and continues to move with the times.
Why Pinterest shouldn't be underestimated
So, why should businesses consider advertising on Pinterest? Because there is a clear business opportunity for B2C companies. Users already have a strong purchase intent which means they are much more likely to convert. They don't visit the platform to talk to their friends or discuss popular news, but to be inspired. They are there to discover, browse content and save ideas - but most importantly, they are there to shop.
A study by eMarketer highlighted that shopping is a top priority for 48% of Pinterest users. This is a stark contrast to other social media platforms. For example, Facebook users ranked shopping as their 7th most popular activity on the site. Pinterest helps to reduce the number of steps from discovery to conversion, making it easier for users to find what they're looking for and convert into leads or sales faster than from other social media sources.
Pinterest is a hybrid of a search engine and a social network. 97% of all searches on Pinterest are unbranded (Hootsuite), meaning that advertisers have an opportunity to focus on keywords relating to their product without being limited by competitor terms.
If you are looking to increase traffic to you site, Pinterest is definitely a channel you should consider, as each pin features a link making it easier for users to find the source of the image.
Pinterest misconceptions
So why aren't businesses using the platform? Unfortunately, there are a few misconceptions that have hindered Pinterest reputation in the past:
Only women use Pinterest
Whilst a large proportion of users are female (71% worldwide) this varies per country and audience you are targeting. It also shouldn't be a condemning factor is these users are buying your product.
People only use it for wedding planning and recipes
Whilst a large chunk of users across the world have a Pinterest board dedicated to their dream wedding, this is not the only reason to go on Pinterest. Users have boards dedicated to seasonal events like Christmas, ideas for children's parties, travel locations, DIY tips and so much more. Brands that are aligned with life moments and calendar events do perform extremely well on the platform and can see a 22% uplift in sales (Hootsuite).
My target audience isn't on Pinterest
There is wide range of users on the platform and extensive targeting tools which suggest otherwise. Whilst I agree that Pinterest is not everyone cup of tea and it won't suit all brands, its possibilities outweigh its limitations.
I don't have enough budget to advertise on another social platform.
Advertisers need to consider where is best to spend your media budget. If users are converting on Pinterest and you have an effective CPA and ROAS then it could be more beneficial. Consider splitting your media budget across channels or trailing one for a month to see how your target audience react.
It's not popular with the younger generation
TikTok isn't the only social media platform millennials use and the majority use multiple channels each day. This generation are also particularly open to seeing content from brands. Pinterest stated that 75% of millennial Pinners say they like it when a brand inspires them, and 63% say Pinterest helps them discover new brands or products to buy (Tech Jury).
Pinterest is the dark horse of the social media world and certainly not a channel to ignore.
Interested in learning more our paid and organic social services? Find out how our Digital Marketing department can help your business' social media strategy. Get in touch with a member of our helpful friendly team today.
Get to know the people behind our talented team, and the ins and outs of their daily roles. This month, we spoke to our Creative Director, Steve Price.
14th April 2022
Read time 5 minutes
Get to know the people behind our talented team, and the ins and outs of their daily roles. This week, we spoke to technical SEO specialist, Liam.
17th March 2022
Read time 4 minutes
West Midlands based creative agency, M3, has today announced the appointment of their new Creative Director – Steve Price.
2nd December 2021
Read time 3 minutes