Here at M3, we think it's important to show the personality behind the brand. There's a lot of us here, so we've devised our 'Meet the experts' series – allowing you to get to know each member of our family a little better. First to the stage is our Technical SEO Specialist, Liam McCarthy.
Liam works in our SEO team and has been working in the field since late 2012, his specific interests lie in the technical aspects of SEO. Liam believes SEO is fundamental for any modern business, he comments:
"Normal SEO is providing content and getting an answer to user, whereas technical SEO is making sure the results can be seen by search engines – this is where webpages must go through processes such as crawling and indexing. Whilst a website can be seen by humans, this doesn't necessarily mean it's recognised by search engines. This is where technical SEO steps in."
Is technical SEO a necessity for businesses?
"For most sites, yes. There are so many potential issues that sites can have – affecting how they're seen by users and how search engines crawl/index them. If you have a large site and you're not keeping on top of the technical SEO side of things, you could have huge issues that limit how well your site performs."
On a day-to-day basis, Liam utilises technical SEO in order to check on clients' progress every week using SEMrush and other essential SEO tools. He does this routinely to keep one step ahead on any issues a client's site may have. Utilising this process regularly, he can spot any issues that may concern and flag them up immediately to get the issue fixed.
His role also includes a lot of auditing - this is where Liam runs through a complete overview of the website and ensures that everything is accessible and working correctly, any potential issues are reported and are communicated to the client immediately. When auditing a website, Liam checks areas such as:
Indexing
Site structure
On-page and Off-page SEO
Page speed
Liam maintains the importance of companies having: "consistent checks, clear processes, and being able to report any changes and the effect this has had to clients' sites. These have always been important, but it's clearer how much value there is in identifying issues, documenting when changes were made, and pointing out successes thereafter."
What is your favourite aspect of this role?
"I enjoy working in tech, as a lot of it revolves around problem solving, as well as preventing the problem from becoming one in the first place. When taking on a new client and putting together a tech audit, there's a chance to take a complete look at a site and identify any issues that it has. Being able to identify key issues, get them sorted, and hopefully see the progress, thereafter, is extremely rewarding."
"This is magnified in an agency role, where you work with many different clients, all of which all have different needs. Various issues can flag up randomly when you are dealing with a broad range of clients."
What have you learnt in your time working in your role at M3?
One of the biggest skills Liam had refined is the art of organisation, he says: "You must be super organised across bigger clients that have multiple accounts. Some clients will bring on multiple sites - each having different issues. Being organised in how these issues are collated and addressed is hugely important."
"Over the years, SEO as become more important, as websites are constantly updating their functionality features, search engines are constantly changing and, as long as websites are around, Technical SEO will always be needed."
What key skills do you think is vital for someone who wants to do your role?
Attention-to-detail - and being able to look at every angle for potential issues.
Being able to take complex-sounding information and make it easy to understand – this way clients can understand what the issue is and the value of sorting it, and developers can understand what they need to do.
Patience – it can take a while to find issues and properly articulate them, and it can also take quite a while for anything to be actioned, often due to circumstances out of your control.
When asking questions about Liam the person, rather than Liam the expert, we found out some interesting things:
How would your friends describe you?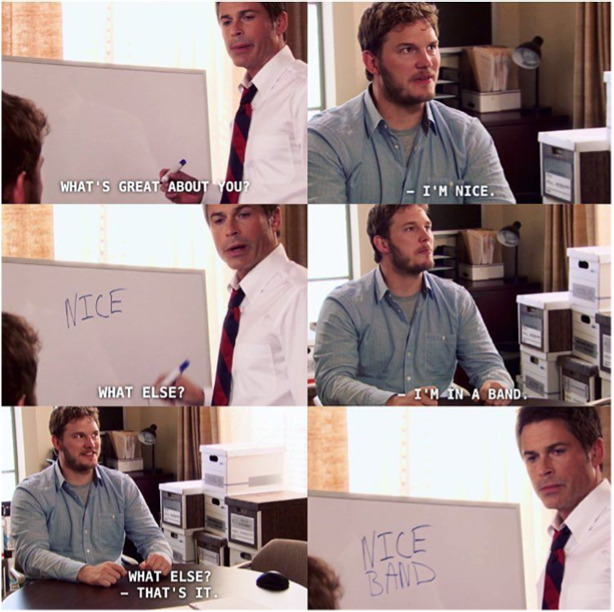 Any interesting hobbies we should know about?
"I've played the drums for 10 years, having played in bands for just over 2 years. That is pretty much it, the core of my being revolves around music – outside of that it's football, irreverent comedies and video games."
Give us three fun facts about you!
"I was the 6th highest ranked player in the world for Expert Guitar on Guitar Hero: Metallica."
"I've got a little side project website that's had 350k+ organic visits in around 3 years."
"Ich spreche ein bisschen Deutsch."
Stay tuned for more 'Meet the experts' pieces where let you get to know other members of the M3 family! If you would like to know more about our tailored SEO services, be sure to contact our helpful team.