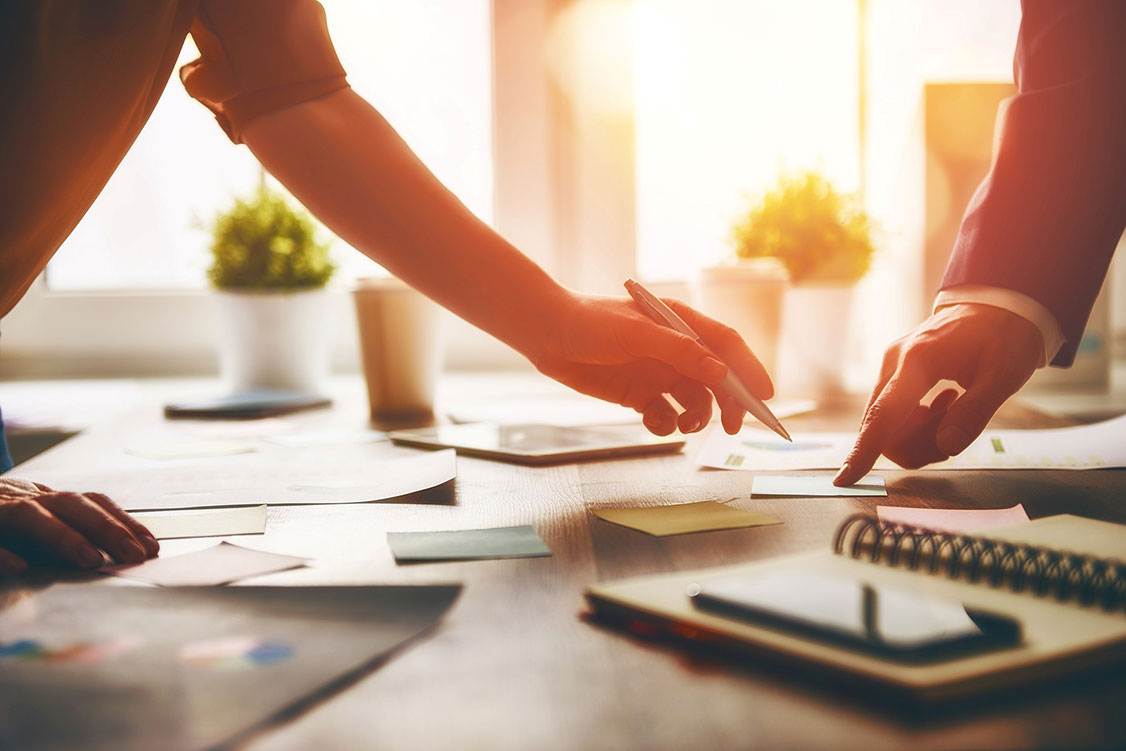 How to be an effective account handler
Ryan Lovett - Senior Account Executive
8th May 2019
Read time 3 minutes
Responsible for client relationships, communication and general up-keep of the account, account handlers play a vital role in client satisfaction. So, what does it take to become an effective account handler?
Great Relationships Lead to Great Work
If you get client servicing right, you make your clients' lives easier. Establishing a solid relationship as an account handler provides you with trust, leading them to have confidence in you and the agency. Most, if not all, communication between client and agency will be through the account handler. This could be general day-to-day work, briefings, new projects, feedback – account handlers are not only responsible for the client relationship, but the general satisfaction of their client too.
From my time as an account handler, and following in the footsteps of those account handlers and managers more senior to myself, I have devised a list of some of the most important elements you need to achieve to be an effective account handler:
Communication

First and foremost, the most important part of being an account handler is communication, internally and externally. An effective account handler will keep communication channels open constantly, whether it be to give scheduling updates on work in progress to the client or to keep on top of the progress of jobs being worked on internally.

Communication is especially important at the initial briefing stage, if you aren't both on the same page at this point then the expectations you both take away from that meeting will be different – leading to different ideas as to what work is required. At this initial stage, it is important to ask questions or pre-empt questions that your internal departments will be asking you in-turn when you brief them. The client usually knows what they want, however, they may struggle with clearly communicating this to you. This is where you must ask the right questions to extract this information and gain a better understanding of what they want to achieve; what deliverables do they want? Are there any ad specs to adhere to? Who is their target audience? What product/offer/service are they showcasing? Deadlines? Budget? Etc.

Relationship

The next key factor to consider is that you must be customer and relationship oriented. Communication skills are part of this - they aren't just important within the briefing process as mentioned above, but pretty much all the time. Becoming personable and building a rapport with your client will aide in the day to day running of the account. The client will feel more at ease, openly talking through ideas or problems they have, and you will be on a more personal level with them to give an answer they trust and respect.

Trust

An effective account handler will be trusted by their client to have their account and their best interests at heart.

A client should be able to totally trust their account handlers - once they have briefed in the work, they should be able to feel that when it comes back it will be accurate, timely and of good quality.

Dependability and reliability are two major traits that should be a focus of any aspiring account handler. If a client can be at peace leaving projects with you to manage and can rely on you to look after their interests in terms of quality work, competitive rates, added value or a high level of service then this is priceless. Dependability and reliability won't appear overnight - these will take time being earned, but once achieved and held onto, will be an amazing tool in your armoury when dealing with clients and their projects. A way an effective account handler can build up dependability and reliability is to first focus on all the other key traits mentioned in this blog – communication skills, being customer/relationship oriented and lastly having a keen eye for detail and being organised. Once these have been obtained and maintained a client will begin to depend on you, rely and trust in you to do the job they are paying you to do.

Accuracy

Accuracy and attention to detail is paramount. You will often be sending work out that will be published on behalf of your client, the client may approve the work, but things may slip through the cracks. Spelling mistakes, grammar and incorrect dates are just a couple of things that should be in the account handling 101 manual. You can never check a piece of work too many times before sending it out the door to print (whilst keeping deadlines in mind of course), and a fresh pair of eyes on a job is always a good way of picking up on anything you may have missed yourself. If mistakes are picked up by the public on the TV, radio or newspapers then this will have a negative impact on their brand and on the trust your client has for your ability as an agency working on their projects. What will help you become more detail-oriented and vigilant is by constantly working to improve your organisational skills.

At one time or another, an account handler may have numerous ongoing projects with different deadlines, schedules and budgets. All need to be tracked and kept on top of constantly. Maybe spreadsheets are your way of staying organised… writing lists and colour coordination works for me, find whatever works and stick with it! If you are on top of all your projects, then this allows more time for the nitty gritty copy and artwork checking to be done.
In summary, if you can achieve these key principles, you are more than on your way to becoming an effective account handler.
What are long tail keywords? And how can they help you content marketing strategy? Learn everything you need to know from our detailed guide.
2nd January 2020
Read time 6 minutes
For some people, Christmas doesn't start until they see the Coco Cola truck rolling in on the telly! So, what makes a good Christmas advert? Learn more in our ultimate guide now.
20th December 2019
Read time 7 minutes
Introducing a new client to the business is an exciting time, but it's really important to get things off to a great start. So, what's the best way to do this?
18th December 2019
Read time 6 minutes