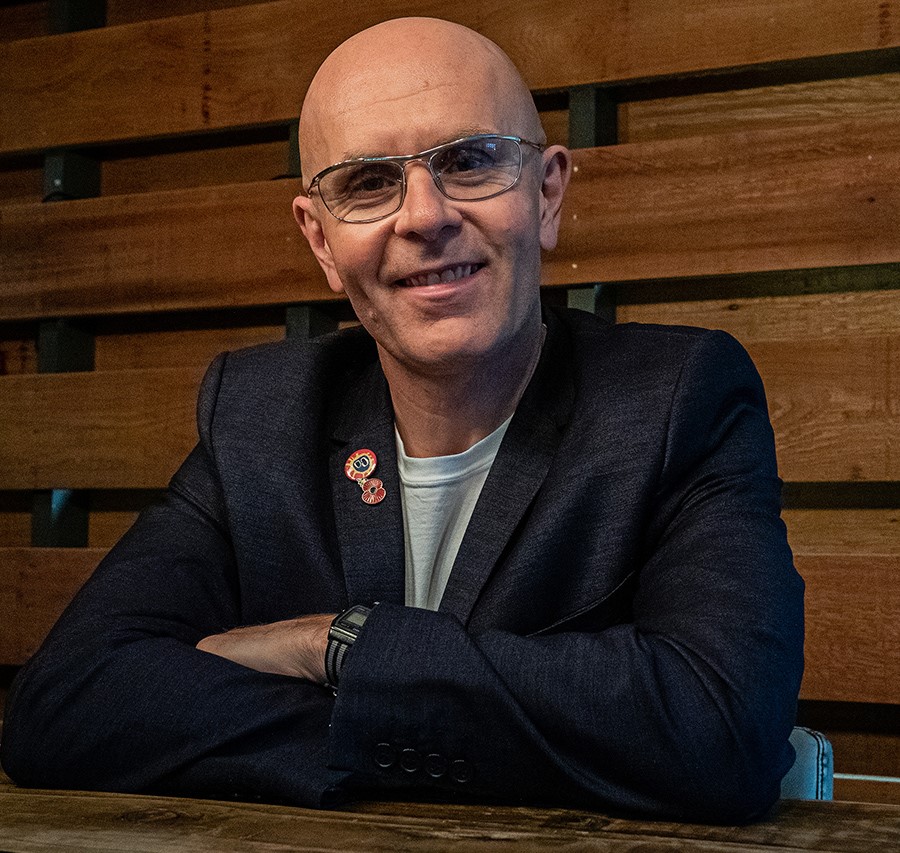 West Midlands Creative Agency M3 Appoints New Creative Director
Nick Lovett - Managing Director
2nd December 2021
Read time 3 minutes
West Midlands based creative agency, M3, has today announced the appointment of their new Creative Director.
Steve Price is the latest addition to M3's fast-growing team and will be responsible for continuing to lead the agency's in-house creative design and brand support spanning all platforms of print, digital, TV and video.
Steve is bringing over 35 years of uninterrupted experience in the Midlands marketing scene, having held a number of senior roles at several agencies. He has worked for a host of local, national and international clients in the automotive, destination marketing, housebuilding, retail and technology sectors, along with many others.
He is also an influential figure of the Birmingham Publicity Association (BPA), having been a board member and Chairman twice since he joined over a decade ago. Working alongside the group, he has helped raise thousands of pounds for a variety of charities across the Midlands, along with delivering knowledge and networking while uniting those in the creative industries.
Steve said: "I've known Nick and M3 for many years and have watched their recent development with interest. Particularly how they've navigated these tricky times and made a relative success of them. They've made good strides creatively under the leadership of Stu Perry and I'm excited to pick up the baton from him."
Last year, M3 celebrated 21 years in business of offering brand development, creative, digital marketing, media planning and web development services to a client base that features Solmar Villas, Marston's and Formula One Autocentres. It also works within the pharmaceutical, healthcare, foster service and fashion industries, thanks to a number of client wins across the past 18 months.
With its head office in Albrighton, it also has sites in London and within the WeWork building in Colmore Row, Birmingham, and has attracted some of the best marketing talent in the sector.
Nick Lovett, Managing Director of M3, said: "2021 has seen M3.Agency grow its client base both nationally and internationally. This unprecedented growth has meant we have been able to further strengthen the leadership team with the appointment of Steve. "I have wanted to work with Steve for a number of years and we were finally able to make it happen. He has the brief to expand both our TV and video content and grow our digital creative capabilities across all the M3 offices."
Earlier this year, M3 appointed Andrew Cove as Digital Market Director to help capitalise on its growth of 15 per cent in 2020, and he has helped grow the Birmingham-based digital team to 15 within just 10 months.
For further information about our creative services, get in touch with us today.
We're proud to announce that we've been named one of the best digital marketing agencies in the industry according to The Manifest.
15th November 2022
Read time 3 minutes
A clutch of new client wins and a surge in demand for full digital marketing services following lockdown has paved the way for a new Birmingham home for M3.Agency.
29th June 2022
Read time 3 minutes
Get to know the people behind our talented team, and the ins and outs of their daily roles. This month, we spoke to our Creative Director, Steve Price.
14th April 2022
Read time 5 minutes