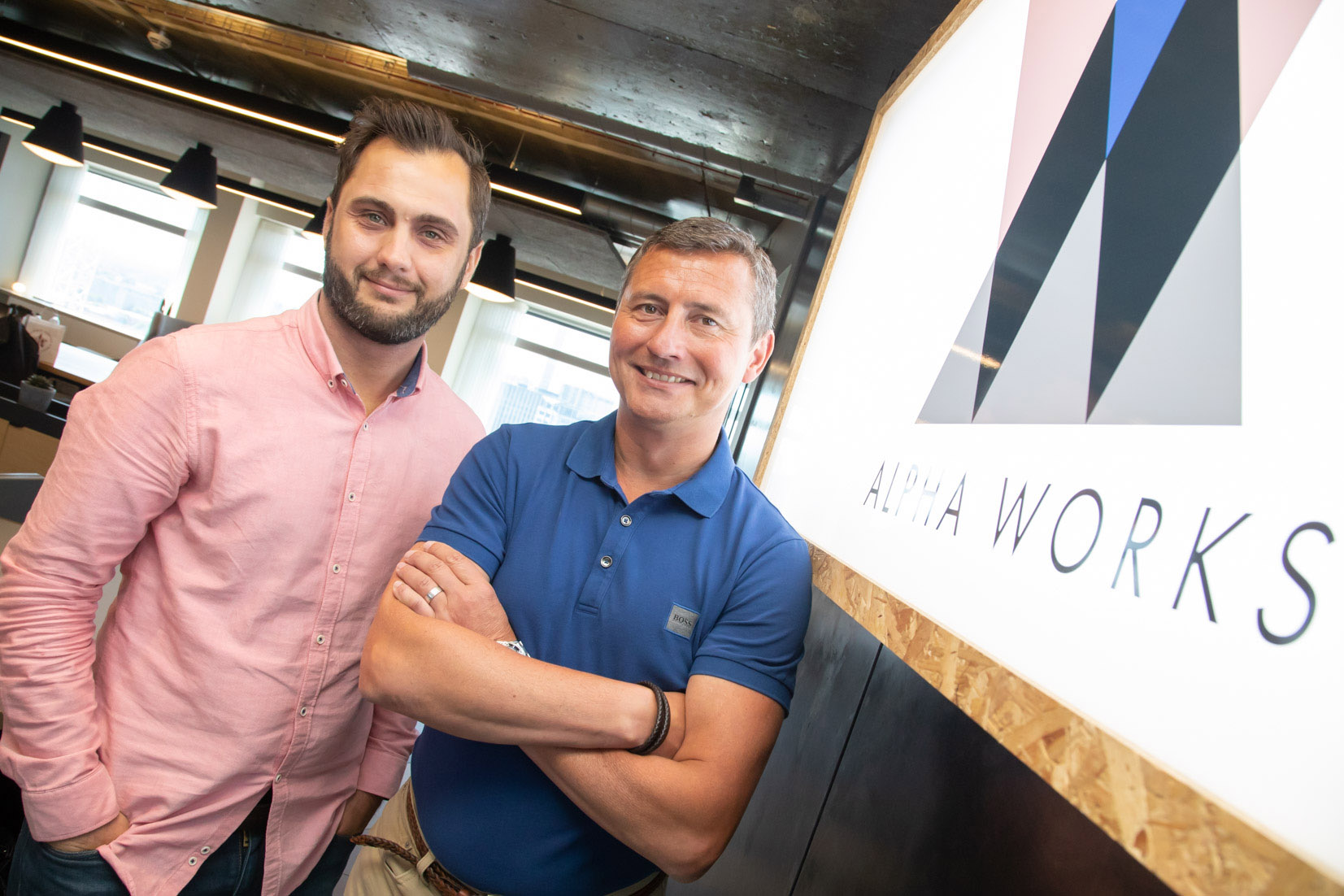 New Birmingham Office and Operations Director for M3
12th July 2018
Read time 2 minutes
One of the West Midlands's leading digital marketing specialists has been appointed to lead the expansion of M3, with the aim of delivering £1m of new business.
Sam Hufton, former Commercial Director of Rice Media, has joined the Wolverhampton-based full service advertising agency to lead its Birmingham move and has already masterminded the launch of its office in Alpha Works.
The new Operations Director will initially be responsible for a team of five and has been given the task of establishing the company as an alternative to the City's existing marketing community, offering clients the chance to increase sales and drive brand reputation by blending creative design with proven advertising, communications and digital media skills.
He will also be responsible for the continued execution of the £500,000 Solmar Villas campaign, which is already delivering a 35% increase in sales and record visitor numbers to the website.
"This is a very exciting time to be joining M3, with the rebrand proving very popular with new and existing clients and ambitious plans to create a Birmingham presence that can generate £1m of new fees in the first 12 months," commented Sam, who in his previous roles has been responsible for managing Aston Villa, National Geographic and 'Hardly Ever Worn It' Accounts.
"There is no better time to be moving into the second city. Extensive investment in Paradise Circus and the imminent roll-out of HS2 has generated a fantastic vibe and means we have a great opportunity to attract both high profile work that usually favours London and some of the region's most creative minds."
He went on to add: "We've invested about £120,000 in creating two new jobs and scouring the City for the perfect environment. Alpha Works, with its panoramic views over Birmingham is the prefect technology hub for our next adventure and will definitely get people talking. It's our job then to capitalise on the interest and turn it into new clients."
Its desire to 'let's do something different' has recently secured new contracts to deliver PPC, e-newsletter and mobile marketing campaigns for Harley-Davidson, creative work for pub retailer Marston's and strategic responsibility for Solmar Villas.
Nick Lovett, Managing Director of M3, is delighted with the new appointment.
"It's a real coup to attract someone of Sam's calibre and reputation and reflects our desire to get people talking about what we do." He knows Birmingham very well and has lots of interesting contacts so it made perfect sense for him to lead our first ever foray there. The decision to base ourselves in Alpha Works in the City ensures we are at the heart of the business community.
"It also represents a great opportunity to connect and collaborate with other creative businesses and start-ups as we look to grow our West Midlands client base."
We're proud to announce that we've been named one of the best digital marketing agencies in the industry according to The Manifest.
15th November 2022
Read time 3 minutes
A clutch of new client wins and a surge in demand for full digital marketing services following lockdown has paved the way for a new Birmingham home for M3.Agency.
29th June 2022
Read time 3 minutes
West Midlands based creative agency, M3, has today announced the appointment of their new Creative Director – Steve Price.
2nd December 2021
Read time 3 minutes