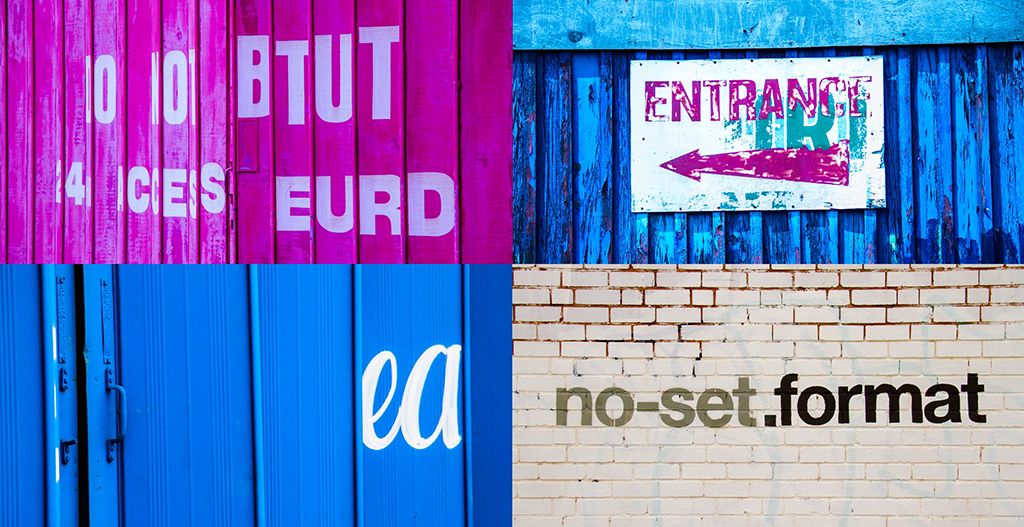 How to Think More Creatively
By Matt Crockford - Senior Creative
Read time 5 minutes
1st August 2018
Can anyone be creative? Creativity is everywhere, you just need open your eyes and look for it.
In today's society we tend to walk around with our heads down, plugged into our digital devices. Making sure that we are up to date with everything that is currently happening in our digital lives, I too am guilty of this. With our eyes down we miss out on so much that is happening in the REAL world and missing that next opportunity to inspire us.
We are all individual and see things in different ways, something that may inspire you may not inspire the person sitting next to you. You may see a shape in a cloud that others may not, see a pattern on a wall that is not instantly visible. The human brain is a complex machine that constantly needs fuelling and feeding with ideas and information. Our minds are all wired in different ways and this is what makes the world so exciting.
In an industry that is based on ideas we are tasked with the constant need to come up with something new, an answer to a problem that hasn't been done before. These ideas can sometimes flow like the water from a tap but sometimes these ideas don't flow and our heads feel like a dry reservoir on a hot summer's day. How do we overcome this? You could go for a walk, run, have a dance, listen to music or just simply sit in a quiet space with your eyes closed, whatever helps you feel energised and make those ideas flow again. It sounds simple and sometimes it is.
We are all influenced by different things, colours, shapes, language, typography, nature, music, the shadows on a wall, the grain in a tree, anything really. I've recently taken up gig photography which has allowed me to combine two things that I am passionate about and inspire me, music and photography. When I look through the lens at a gig I'm trying to capture a particular moment in time and freeze it so that others can enjoy it. Gigs are fast, energetic spaces which means you have to think and look harder at the subject to make sure that you capture that moment. Constantly influenced by the colours, lights, shadows, movement and energy to help freeze time.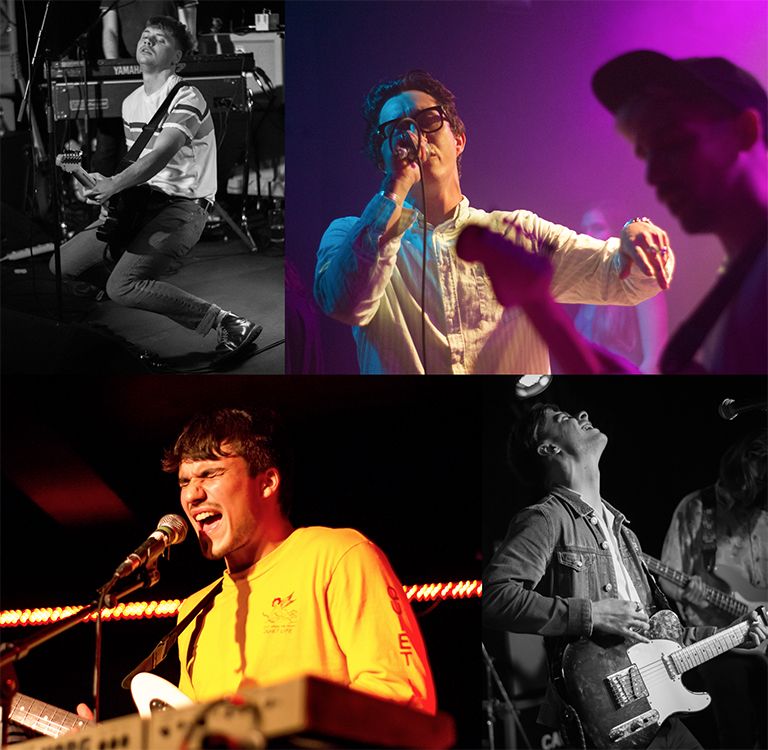 Creativity and inspiration can come from looking through a camera lens or just by looking with an open mind. Last month saw the first Birmingham Design Festival in the city which hosted workshops and seminars by industry leaders, each offering a personal insight into the inner workings of their design minds. One of the workshops that I attended was a typographic walk around Digbeth in Birmingham, exploring the hidden language and forgotten typographic art in the city. With my camera in hand I set off to explore signs, language and hidden gems that I would have otherwise had missed.
So how do you think more creatively? Don't worry about what everyone else thinks, stand tall and walk down that road and be influenced by anything and everything. You can't look at something in the wrong way if there is not a wrong way to look at it. The best idea comes from something unexpected!
We can't know everything so ask questions and don't be afraid to start again if you feel something isn't quite working. Creativity is an ongoing journey which can be easy one day and not so easy the next day. Don't be scared to try something new, it may not work but at least you can say you tried it.
In simple terms just be open to new ways of looking at the world.
Get to know the people behind our talented team, and the ins and outs of their daily roles. This month, we spoke to our Creative Director, Steve Price.
14th April 2022
Read time 5 minutes
West Midlands based creative agency, M3, has today announced the appointment of their new Creative Director – Steve Price.
2nd December 2021
Read time 3 minutes
M3 has released its own take on the famous Bob Dylan song 'Subterranean Homesick Blues' in an attempt to deliver a light-hearted observation on staying home during isolation.
16th April 2020
Read time 5 minutes