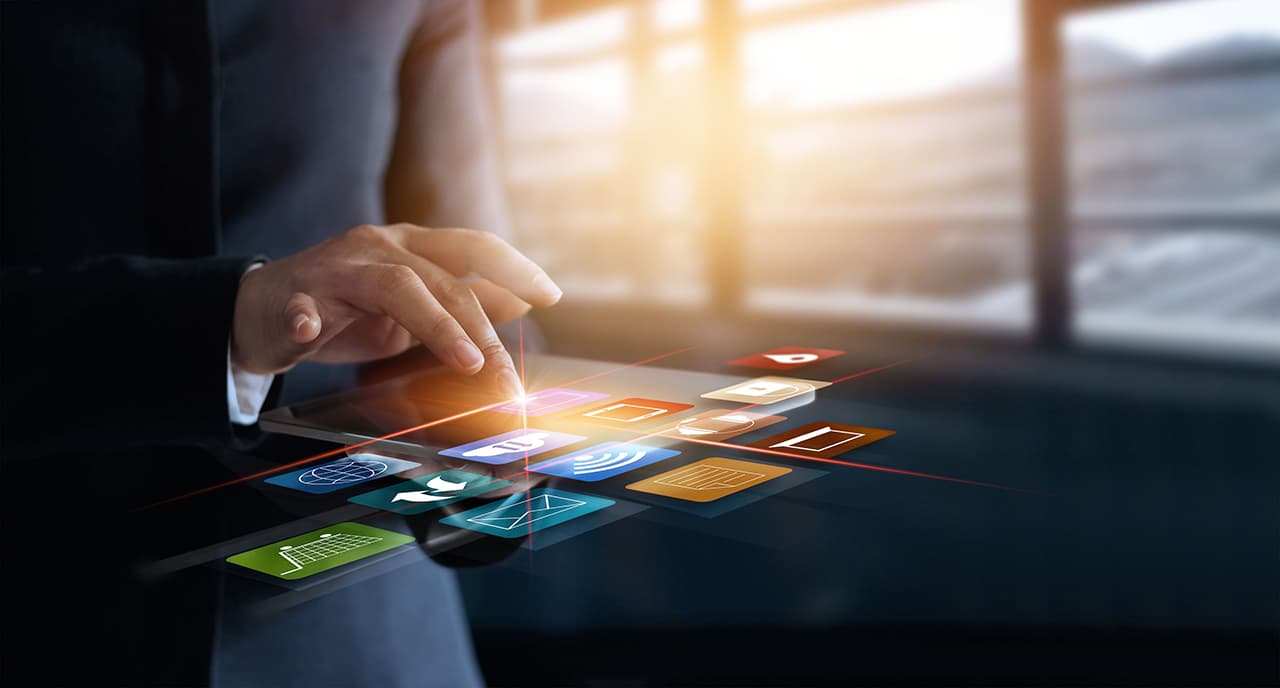 Choose the right digital channel for your website
By Sam Hufton - Operations Director
19th April 2018
Read time 3 minutes
Digital channels work. They're the main way audiences get to know brands and find the ones they want to spend time (and money) with.
But with a sweet, tempting pick 'n' mix of channels to choose from, which ones are right for your brand? The Strawberry Shoelace of SEO? The White Chocolate Mice of PPC? Or maybe a bit of both, with a social media Raspberry Bonbon thrown in.
It's a tough call. But to make things a little easier, here's our guide to the main digital channels.
Search Engine Optimisation (SEO)
When consumers want to find out ANYTHING, they head to a search engine. There are no less than 3.7 million Google searches every single minute.
Those queries are a great way to reach customers, as Search Engine Optimisation can get your website high up on the results page.
But there are no quick fixes. Ranking organically at the top will take time and competition is fierce. But while Google has over 200 rankings factors, there are three vital factors: Technical, Content and Links.
The Technical side means ensuring Google understands what each page is about, so they can rank it for the correct search terms. To increase your chances of a higher placing, Technical SEO considers all sorts of details, including URL, Page Speed, Crawling, Site Structure and Mobile Internal Linking.
Content SEO covers the type of enquiry (known as 'user intent'). Informational Intent means asking a question. Navigational intent is searching for a specific website. Transactional Intent means searching for something you want to buy. And Commercial Intent is finding out online about something which you may end up buying from an actual physical shop.
It's essential to write content that's relevant to the right kind of user intent for your brand. Usually through a services page or blog. If you're clear about what you offer, you'll attract more people who want it.
Finally, there are Links. Google algorithms are built around links and this still plays a huge part in website rankings. But they're a touchy subject and Google works hard to filter out low quality links. So make sure you're linking the searcher to relevant, authoritative and genuinely interesting content.
Pay Per Click Advertising (PPC)
These are ads that appear above the organic listings on search engine results pages.
How high up the ad appears depends on a number of things: including ad text, bid amount and a Quality Score determined by your landing page content.
Done right, PPC can be work brilliantly and is easy to switch on, turn off and adapt as you go. But you can waste money if you don't choose your words carefully. When you're managing a PPC campaign you should:
Check your Account Structure: Use high-performing, high-converting keywords.
Build your Negative Keywords list: Deter irrelevant clicks that won't make you money.
Pause ads which are not working: It's easy to create more.
Keep optimising campaigns that work: Make sure you get the most out of your spend.
Social Media
Of course, there are many, many social platforms around. But the biggest mistake brands can make is to try and be on all of them.
Look at your business objective, think about the habits of your audience, pick the most effective platform(s) to deliver your message, and build your strategy from there.
You'll also need to decide whether you're going to pay to promote content and advertise on social. As a strong social presence becomes more important, even Buzzfeed are paying for content they share to help increase their reach.
Once you've picked a platform, make sure your content suits it. For instance, the tone you use on Linkedin will be more businesslike than the tone you use chatting to your customers on Facebook.
Social media marketing is also time consuming, but there are plenty of scheduling tools available such as Buffer, Sprout Social and Falcon.io that can make things easier. (Maybe even giving you a few spare seconds to check your own Insta.)
When you do social well, it offers amazing opportunities to drive traffic to your site or increase brand awareness. Especially as social users are so willing to share valuable information about themselves - like their, age, gender, interests and what they're having for lunch – making it easier to say the right thing in the right way.
Email
The Inbox is still a big favourite for brands. But these days things are trickier following GDPR, meaning brands need to be clever in how they manage their subscribers and make sure they're serving good quality campaigns.
Email marketing educates subscribers on your products and is a great way to push promotions. But it's vital to have a set schedule, so your readers know when to expect the next email. If you send three emails one month then nothing for two months, they may get frustrated with the inconsistency.
Another big plus of email marketing is lead nurturing. Maybe your prospects are not ready to buy, but are still interested in your products and services. Send reminders and the occasional freebie —  like an offer or discount – and you could nudge them over the line to make a purchase. Plus, think about capturing email addresses from visitors, so you can grow your database and boost your lead nurturing campaign.
Conversion Rate Optimisation
CRO is a great way of increasing the percentage of visitors who complete a task on your site. Often, businesses like to focus on making a sale, but there are other ways to engage, such as subscribing to a newsfeed, downloading a guide or making an enquiry.
Like many of the best marketing techniques, CRO is based on observation and data, plus a little trial and error.
Once you have strong monthly visits to the site, it's important to keep improving on your conversion. There are many ways of doing this, from A/B testing, surveys, analysing the customer journey and using platforms like Yieldify and Just Uno to improve calls to action.
There you have it. Our whistle-stop tour through the top digital channels. Of course, they're always changing and there are more popping up every day. But pick the right ones and you can find a way into your customers' hearts.
And if you need a little more help discovering your brand's natural digital home, pop in for a brew and we'll be happy to chat through it with you.
Get to know the people behind our talented team, and the ins and outs of their daily roles. This month, we spoke to our Paid Acquisition Manager Joe Dingley.
15th November 2022
Read time 5 minutes
Get to know the people behind our talented team, and the ins and outs of their daily roles. This week, we spoke to technical SEO specialist, Liam.
17th March 2022
Read time 4 minutes
It's an exciting time in the world of marketing. In September, we saw important social issues brought to the forefront, as well as a branding transformations from ASDA.
4th October 2021
Read time 7 minutes